President Rouhani: Iran 'Reliable Partner' for All Countries
TEHRAN (Tasnim) – Iranian President Hassan Rouhani described Iran as a "trustworthy partner" for all countries across the world.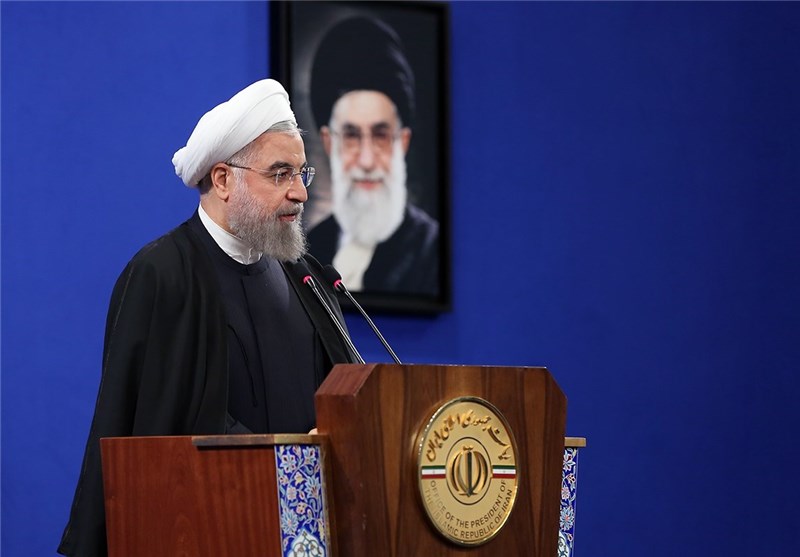 "Iran is a trusted partner for the international community," Rouhani said on Sunday addressing a gathering of Iranian ambassadors and diplomats in Tehran, President.ir reported.
"Iran has never misused the uneasy and insecure conditions of its neighbors and has constantly helped the countries and nations of the region", he added.
Referring to the removal of anti-Tehran sanctions following a nuclear deal between Tehran and world powers back in July 2015, he said, "Cancellation of false claims and unjust sanctions was a big political and legal victory".
He further said the Islamic Republic of Iran managed to discuss the nuclear issue with world powers for months and end the negotiations respectfully.
"Today the world acknowledges that Iran's nuclear activities are in accordance with international regulations and are carried out in authorized nuclear centers," Rouhani added.
Elsewhere in his remarks, the Iranian president hailed the Islamic Republic's economic growth in the wake of the nuclear deal but said, "Prosperity and durability of an inward economy depends on its competitiveness."
"An economy without the ability to compete in global stages cannot resolve its internal issues and if we cannot compete with the world in terms of quantity and quality, we will not be successful".
Rouhani further said the country's ambassadors should make every effort in order to attract foreign investors during the post-sanctions era.
"Iranian ambassadors should introduce and explain the capacities and opportunities of the country to foreign investors".
Iran and the Group 5+1 (Russia, China, the US, Britain, France and Germany) reached the nuclear deal on July 14, 2015 and started implementing it on January 16.
The comprehensive agreement, known as the Joint Comprehensive Plan of Action (JCPOA), terminated all nuclear-related sanctions imposed on Iran.