UN Envoy, Yemeni Parties Discuss Key Topics
TEHRAN (Tasnim) - The UN Special Envoy for Yemen Ismail Ould Cheikh Ahmed held separate meetings with all Yemeni parties participating in the Kuwaiti-sponsored peace talks on Monday, to discuss mainly political, security and humanitarian issues.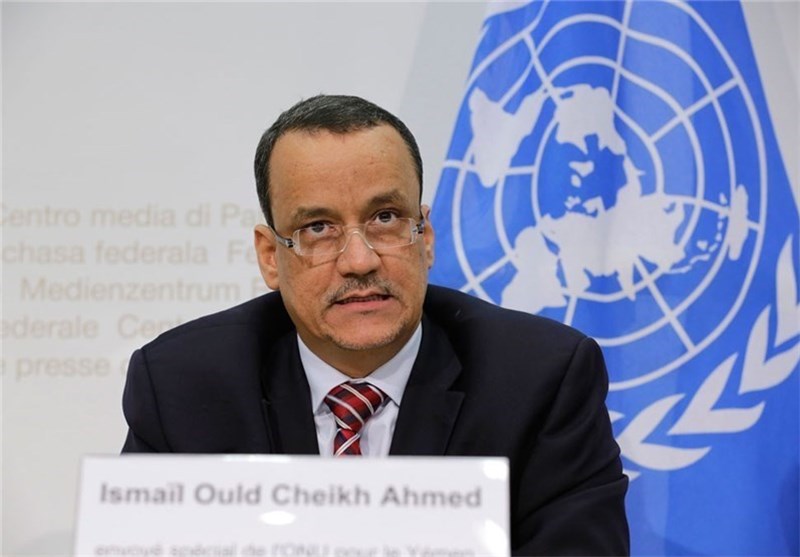 The meetings discussed articles set by the UN to achieve a peaceful political transition in Yemen in accordance with the UN Security Council's articles, the (Persian) Gulf Cooperation Council (PGCC) initiative and the final recommendations of the Yemen's national dialogue conference.
Sub-committees affiliated with the talks are also set to hold meeting with the envoy to discuss the work of governmental institutions, resuming political talks, security measures and withdrawal of armed groups, Kuwait News Agency reported.
On Sunday, the UN envoy has set clashing Yemeni parties before a "historical responsibility" to take a "decisive" decision and determine the fate of their country at that critical point.
The UN envoy urged the delegation representing Yemen's fugitive ex-president and Ansarullah movement, to offer concessions so as to make peace possible.