EgyptAir Flight Data Show Smoke Alerts before Crash: Source
TEHRAN (Tasnim) – New clues emerged Friday about EgyptAir Flight 804, but there were no answers as to what caused the plane to go down in the Mediterranean Sea.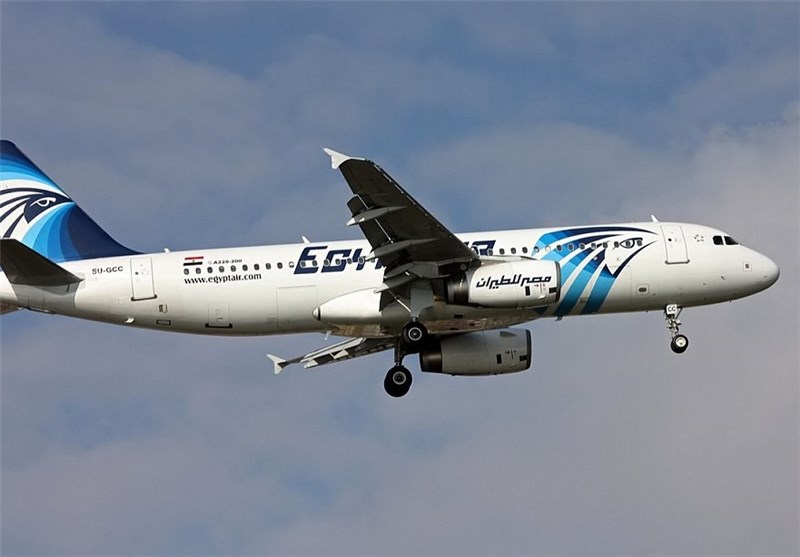 There were smoke alerts near the airliner cockpit early Thursday in the minutes before it crashed, according to flight data CNN obtained Friday from an Egyptian source.
The data came through the Aircraft Communications Addressing and Reporting System (ACARS), a data link for sending messages between planes and ground facilities. A screen grab of data has time stamps that match the approximate time the aircraft went missing.
The alerts don't necessarily mean a fire occurred on the plane or that the crew even knew about the alerts, which are automatically transmitted, aviation experts cautioned.
Still missing are the most important clue: the flight data and cockpit voice recorders, sometimes called the "black boxes."
"(The data) doesn't tell us anything, whether it's an explosion because of a bomb or because of a mechanical fault, but immediately it narrows down the area that we're looking at," CNN aviation analyst Richard Quest said. "We're now no longer worried about wings or what else might have happened, or other flight control surfaces."
The plane carrying 66 people disappeared while flying from Paris to Cairo.
Egyptian officials say they suspect terrorism, but no group has come forward to claim credit.
No survivors have been found, but searchers in the Mediterranean Sea located debris on Friday, including suitcases and human remains.
Aviation experts held different views of what the ACARS data may signify.
There were indications of problems with a heated window in the cockpit, a sliding window in the cockpit, smoke in the lavatory, smoke in the avionics compartment below the cockpit, a fixed window, the auto pilot and the flight control system.