Crises in Region Need Regional Solution, Iranian Diplomat Says
TEHRAN (Tasnim) – Iran's Deputy Foreign Minister for Arab and African Affairs Hossein Amir Abdollahian underscored that resolving the Middle East conflicts should come exclusively within the purview of the regional countries.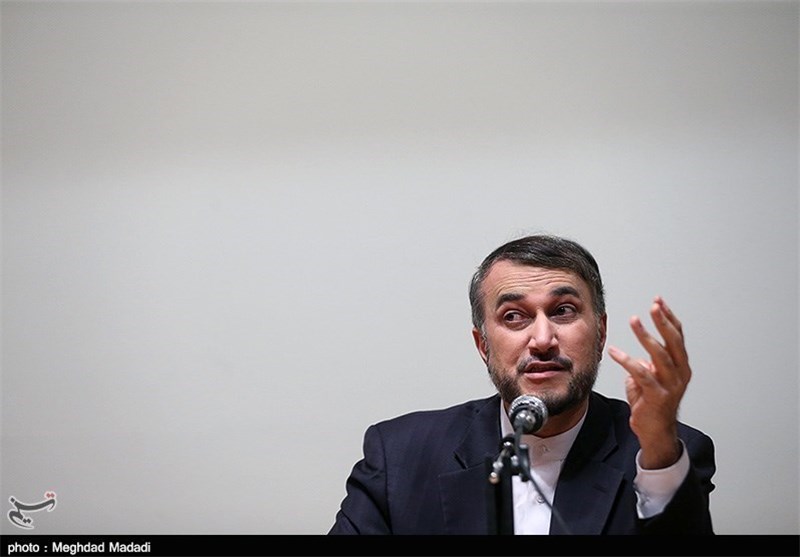 The region is beset with a lot of crises which should be resolved by the regional states alone, the Iranian deputy foreign minister said in a meeting with head of Morocco's Maghreb Arab Press (MAP), held in Tehran on Wednesday.
He also underlined that Tehran favors political solution to the conflicts.
As regards insecurity in Syria and Iraq, Amir Abdollahian said the acts of terrorism by Daesh (ISIL) could jeopardize the Iranian borders, that is why Tehran is actively helping the Syrian and Iraqi governments fight off terrorism.
Syria has been gripped by civil war since March 2011 with various terrorist groups, including Daesh, currently controlling parts of it.
According to a new report by the Syrian Center for Policy Research, the conflict has claimed the lives of over 470,000 people, injured 1.9 million others, and displaced nearly half of the country's pre-war population of about 23 million within or beyond its borders.
Iraq has been also grappling with the threat of Daesh terrorists, who invaded the country in summer 2014.
Meanwhile, Iran, a close ally of Syria and Iraq, has been supporting Damascus and Baghdad in the fight against terrorists.
Tehran has made it clear that its assistance to the two countries is confined to consultation and advisory help.