Egyptian Students Fear for Their Future
TEHRAN (Tasnim) – Rights groups and students say that Egypt's universities have hounded students as a matter of routine, stationing dozens of security forces on campuses, expelling hundreds of students suspected of Islamist leanings, and abusing or torturing many of those they arrest.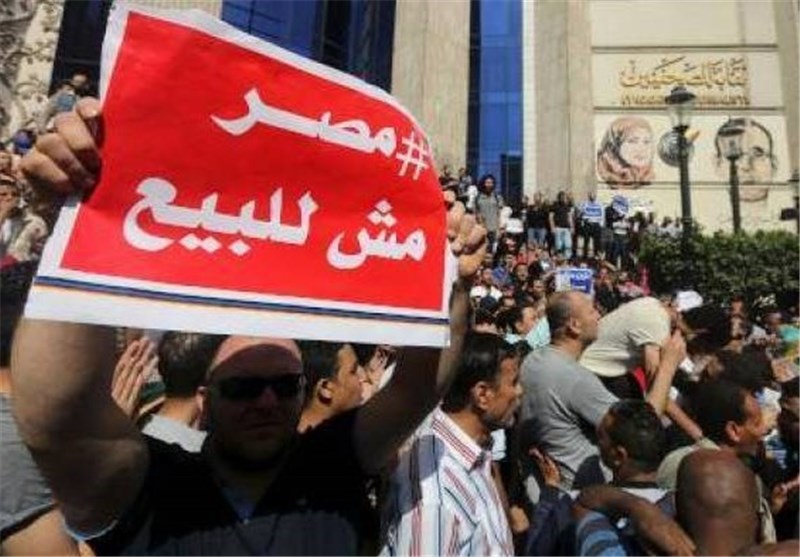 Some of those arrested admit they support or even belong to the Muslim Brotherhood and have taken part in protests that sometimes turned violent. But often, they say, they were reacting against abuses by the security forces.
Twenty students have been killed by security officials on campuses either while they were protesting or near a protest, according to the Association for Freedom of Thought and Expression, a non-governmental organization of lawyers and researchers which says it has correspondents in most universities. Reuters was not able to verify these findings.
The association added that more than 790 students have been arrested, mainly for protesting against the government. At least 89 of those were referred to military tribunals. Some have been sentenced to death or life in prison.
Officials from Egypt's two biggest universities say that at least 819 students out of some 700,000 have been expelled from the universities since 2013, the year Egyptian President Abdel-Fattah al-Sisi ousted the Muslim Brotherhood government. They said the students were expelled for violence and law-breaking. Reuters was unable to verify these figures independently.
In previous years, judges, university officials and veteran lawyers say, the number of expulsions was so small they didn't tally it.
An Interior Ministry official declined to comment about general accusations, saying he could only respond to specific cases.
Sisi has described opposition groups, including the Brotherhood, as existential threats to Egypt, the Arab world and the West.
A senior police official told Reuters that imprisoned students were mostly "accused of joining terrorist organizations and inciting violence." The official also said there has been no torture in Egypt's police stations or any detention facility.
"Any torture incident that takes place is an individual act," he said.
University heads also say there is no campaign against students. The head of one university said his students are offered a second chance if they apologize for protesting and committing violence.
But Mohamed Nagy, a researcher with the Association for Freedom of Thought and Expression, said there was clearly a concerted effort to go after students.
"This era is the worst for students. It never used to happen that hundreds of students used to get expelled from universities. Dealing with students was never that brutal," he said. Nagy himself was arrested on April 25 for taking part in an anti-government protest, his lawyer said. On May 14, a court sentenced him to five years in prison and fined him 100,000 Egyptian pounds ($11,261). Ten days later the court dropped the jail term.