Imam Khomeini's Passing Away Anniversary Commemorated in Virginia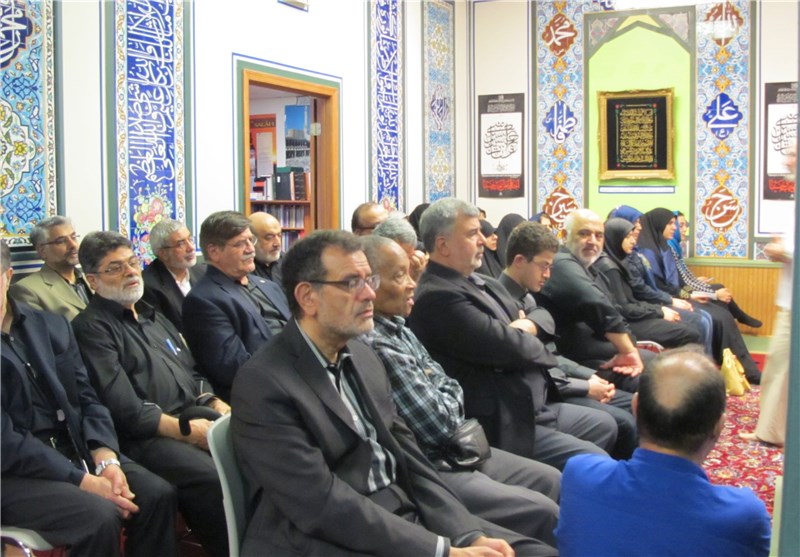 WASHINGTON (Tasnim) – A mourning ceremony marking the 27th demise anniversary of the late founder of the Islamic Republic of Iran, Imam Khomeini, was held at a mosque in the US state of Virginia.
According to Tasnim dispatches, tens of people attended the ceremony held at Manassas Mosque in Virginia on Saturday to pay homage to Imam Khomeini.
During the event, two clerics delivered speeches, elaborating on different aspects of Imam Khomeini's personality and thoughts, especially his viewpoints on social justice.
Ayatollah Ruhollah Moussavi Khomeini, better known as Imam Khomeini, engineered Iran's 1979 Islamic Revolution, which led to the overthrow of the US-backed Shah of Iran.
Imam Khomeini passed away on June 3, 1989, at the age of 87.
The Manassas Mosque ceremony also marked the anniversary of a popular uprising in 1963, known as 15 Khordad Uprising in the Iranian calendar, which ignited the flame of the Islamic Revolution and finally led to its victory in 1979.
On June 5 and 6 of 1963, angry protesters were confronted by tanks and paratroopers in the Iranian cities of Qom, Tehran, Shiraz, Mashhad and Varamin in a crackdown in which about 15,000 people were killed.
The uprising opened a new chapter in a grassroots resistance against the regime of of the former Shah, Mohammad Reza Pahlavi, who faced a legitimacy crisis after a CIA-engineered coup in 1953.