Russia's DM to Urge Closer Anti-Terror Cooperation at Tehran's Trilateral Meeting: Official
TEHRAN (Tasnim) –Russian Deputy Defense Minister Anatoly Antonov said on Thursday that the country's defense minister is scheduled to hold talks with his Iranian and Syrian counterparts at a meeting in Tehran on Thursday over enhanced cooperation between the three countries on fighting terrorism.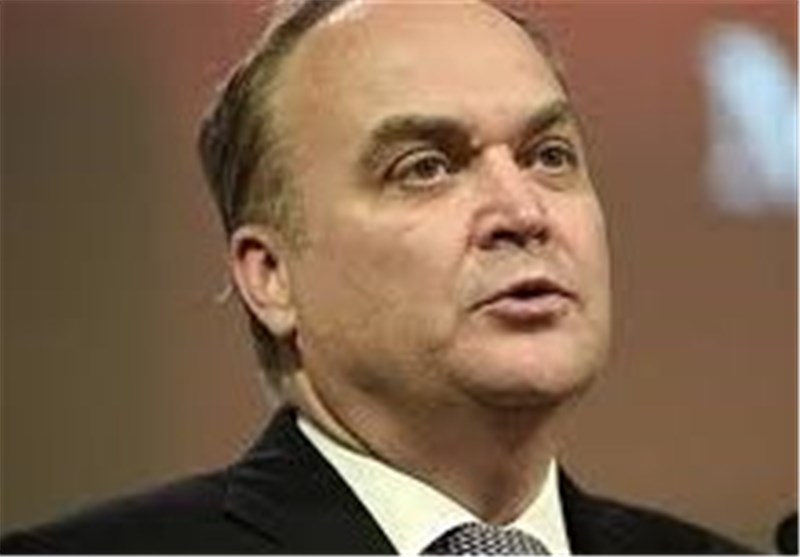 "Russian Defense Minister Army General Sergey Shoigu has flown to Iran on a working visit. At Tehran, the Russian defense minister will hold three-party talks with the defense ministers of the Syrian Arab Republic and the Islamic Republic of Iran," Antonov told reporters on Thursday as cited by the Tass news agency.
"He is planned to discuss priority measures on strengthening cooperation between the three defense ministries in the fight with terrorist groups ISIL (also known as Daesh and ISIS) and Jebhat al-Nusra," he added.
The Russian deputy minister further said that the three sides will explore ways to boost their military and security cooperation as well.
Antonov said that the Russian defense minister will also hold a meeting with Secretary of Iran's Supreme National Security Council (SNSC) Ali Shamkhani.
"In the framework of the Russian defense minister's visit to Tehran, a meeting between Army General Sergey Shoigu and Secretary of Iran's Supreme National Security Council Ali Shamkhani is planned."
Defense ministers of Iran, Russia and Syria are going to hold a trilateral meeting in Tehran on Thursday to discuss regional developments and coordinate efforts in the fight against terrorism.
Iranian Defense Minister Brigadier General Hossein Dehqan has officially invited his Russian and Syrian counterparts to visit Tehran for the trilateral meeting.
The three ministers are expected to discuss the latest developments in the region and weigh plans to reinforce the war on terrorism.
Iran and Russia, known as the main allies of Syria, have been looking for a solution to a crisis that has plagued the Arab country for more than five years.
Syria has been gripped by civil war since March 2011 with Takfiri terrorists, including the Daesh (ISIL) terrorist group, currently controlling parts of it, mostly in the east.
The Syrian conflict has killed at least 260,000 people, according to the UN, and more than half of Syria's pre-war population of 22.4 million has been internally displaced or fled abroad.