Iran's Zarif Urges US to Honor JCPOA
TEHRAN (Tasnim) – Iran's Foreign Minister Mohammad Javad Zarif stressed the need for more US efforts to facilitate the implementation of the Joint Comprehensive Plan of Action (JCPOA), a nuclear deal between Tehran and world powers, by easing foreign banks' doubts about interaction with Iran.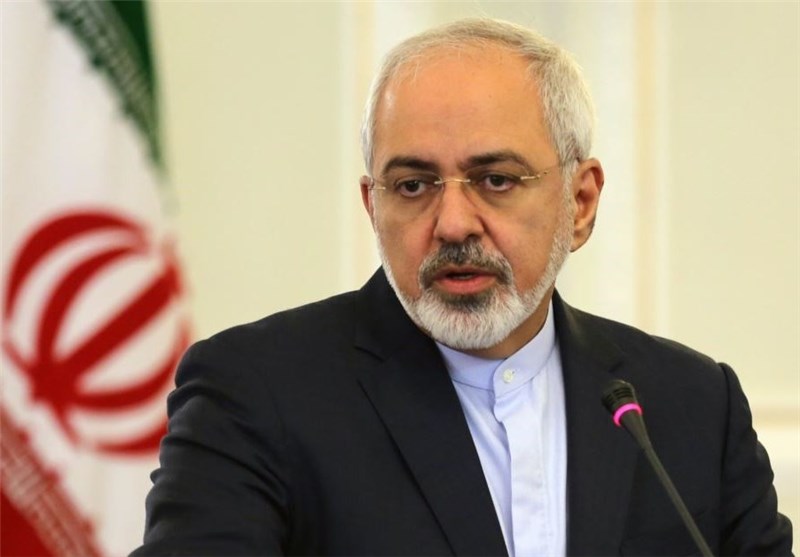 Zarif, who is Norway to attend the 2016 edition of the Oslo Forum, delivered a speech to a meeting held in Oslo on Monday to discuss the opportunities for closer cooperation between Iran and Norway brought by the JCPOA.
Durability and irreversibility of an agreement requires mutual honoring of commitments, Zarif said of the JCPOA, calling on the other side, the US in particular, to meet commitments under the deal.
He said Washington's greater efforts are necessary to remove any misgivings about banking ties with Iran, stressing that the progress of processes needs "patience and political will", particularly on the part of Washington.
Zarif further thanked Norway for its role in helping the exchange of Iran's enriched uranium with yellow cake under the JCPOA.
He further said that a host of advantages in Iran as well as the termination of sanctions after coming into force of the nuclear deal have paved the way for closer cooperation between Tehran and Oslo.
Iran and Norway need to interact in a process of "mutual interests," Zarif stressed.
He also assured Oslo that Tehran in a "reliable and committed partner."
While the JCPOA, a 159-page nuclear agreement between Iran and the Group 5+1 (Russia, China, the US, Britain, France and Germany) took effect in January, some Iranian officials complain about the US failure to fully implement the accord.
Back in March, Leader of the Islamic Revolution Ayatollah Seyed Ali Khamenei said Americans have yet to fulfill what they were supposed to do as per the nuclear deal.
Iran still has problems in its banking transactions or in restoring its frozen assets, because Western countries and those involved in such processes are afraid of Americans, the Leader said at the time, criticizing the US for its moves to prevent Iran from taking advantage of the sanctions removal.