Iranian, European Diplomats Confer on JCPOA Implementation
TEHRAN (Tasnim) – Diplomatic delegations from Iran and the EU, led by Iranian Foreign Minister Mohammad Javad Zarif and the EU Foreign Policy Chief Federica Mogherini, discussed ways to remove obstacles to implementation of the JCPOA, a lasting nuclear deal between Tehran and world powers.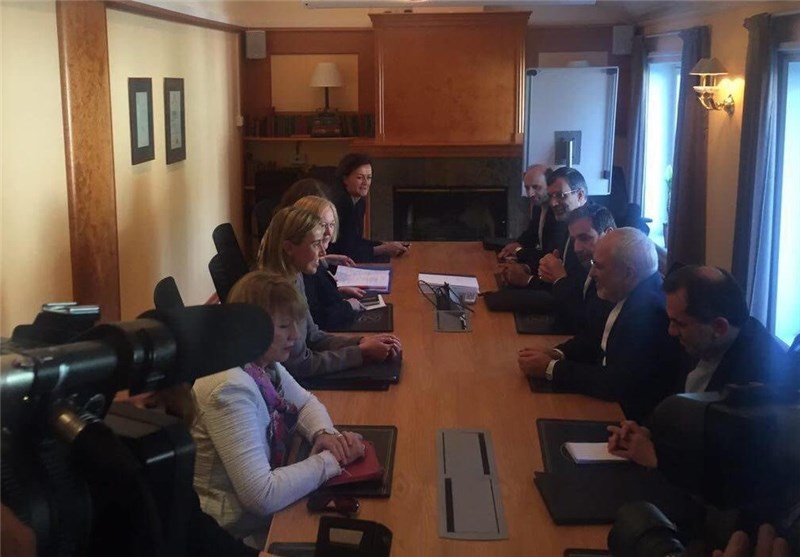 The meeting took place in Norway's capital of Oslo on Tuesday, on the sidelines of the 2016 edition of the Oslo Forum, an annual international conference of armed conflict mediators and peace process actors.
The main topic discussed in the gathering was elimination of barriers to the full implementation of the Joint Comprehensive Plan of Action (JCPOA), the nuclear agreement between Tehran and the Group 5+1 (Russia, China, the US, Britain, France and Germany).
Separately, Zarif's deputies, Seyed Abbas Araqchi and Majid Takht Ravanchi, met with EU's Deputy Foreign Policy Chief Helga Maria Schmid to further discuss implementation of the nuclear accord.
Results of the latter meeting will be mooted in the upcoming talks between Zarif and US Secretary of State John Kerry, due to be held in Oslo on Wednesday.
In the meantime, Mogherini told a news conference on Tuesday that the EU is engaging with businesses and banks to encourage them to do business in Iran under the nuclear deal.
"In the first four months this year trade between the European Union and Iran increased by 22 percent," she said, adding, "We are very actively engaging with the business community and the banks in Europe and elsewhere to encourage engaging in Iran."
While the JCPOA came into force in January, Iran has complained about the failure of some of the parties, especially the US, to fully implement the accord.