Iranian Experts Capable of Manufacturing All Navy Equipment: Commander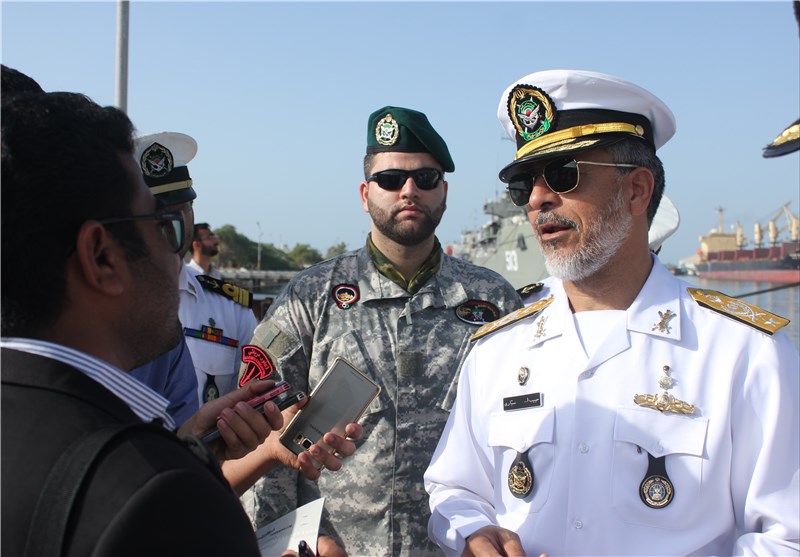 TEHRAN (Tasnim) – Iranian Navy Commander Rear Admiral Habibollah Sayyari highlighted the country's self-sufficiency in the area of manufacturing state-of-the-art military hardware, saying that domestic technicians are capable of designing and manufacturing all the equipment the Navy requires.
Speaking to the Tasnim News Agency in the southern port city of Bandar Abbas, Rear Admiral Sayyari pointed to the importance of military gear used by the naval forces, saying that in order to have presence in high seas as a strategic force, the Navy needs special equipment, like various kinds of advanced destroyers or submarines.
He added that, thank God, the Navy's self-sufficiency is at a level that its experts can manufacture all the needed military hardware.
"We have reached a level of capability that we can design and supply all the equipment needed for the strategic force, the Navy," he noted.
Rear Admiral Sayyari further referred to anti-Iran sanctions and said the Navy has managed to turn the sanctions into opportunities through relying upon scientific capabilities of the country's youth at universities and knowledge-based companies.
The commander also made assurances that development of the Navy's factories is high on the agenda in line with efforts to promote self-sufficiency.
Iranian military experts and technicians have in recent years made great headways in manufacturing a broad range of indigenous equipment, making the armed forces self-sufficient in the arms sphere.
Tehran has repeatedly stated that its military might is defensive in nature and poses no threat to other countries.