US Gun Debate Needs to Change, Obama Says in Orlando
TEHRAN (Tasnim) – US President Barack Obama traveled to grief-stricken Orlando, meeting loved ones devastated by a shooting rampage and using his bully pulpit to demand that the Republican-controlled Congress pass gun control.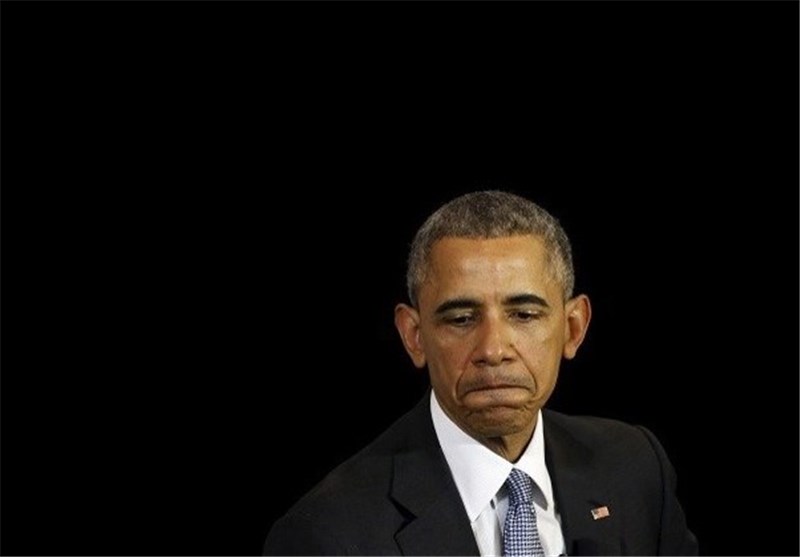 Four days after the worst mass shooting in US history, Obama made a solemn pilgrimage to meet staff at the Pulse nightclub, emergency responders and some of the dozens of families shattered by gunman Omar Mateen.
Forty-nine people were killed and 53 wounded when the 29-year-old Mateen -- an American of Afghan descent -- ran amok in a packed nightclub early Sunday, armed with a legally bought assault rifle.
Mateen -- who pledged allegiance to the leader of Daesh (ISIL) during the attack -- was killed in a police raid.
But his assault has fueled America's poisonous partisan culture wars, prompting new salvos in bitter election-year rows over immigration, counterterrorism and guns.
After meeting the victims' families, Obama said "our hearts are broken too" and insisted the tone of the country's hyper-partisan debate on firearms "needs to change."
Relatives of the victims "don't care about the politics. And neither do I," he said.
The Republican-controlled Congress has steadfastly refused to pass any gun legislation, saying to do so would infringe on the constitutional rights of gun owners.
Frustrated Democrats took to the Senate floor Wednesday to launch a procedural obstruction, known as a filibuster, to pressure Republicans to accept so-called "no-fly, no buy" legislation that would bar those on watch lists or no-fly lists from purchasing firearms.
The move was a success, and votes were set for next week, according to AFP.
"The motives of this killer may have been different than the mass shooters in Aurora or Newtown," Obama said, listing two in the litany of mass shootings that have marked his presidency.
"But the instruments of death were so similar. And now another 49 innocent people are dead. Another 53 are injured. Some are still fighting for their lives. Some will have wounds that will last a lifetime."