Four Servicemen, Six Militants Killed in Clashes in Southern Russia
TEHRAN (Tasnim) – Four Russian special forces soldiers and six militants have been killed in a series of clashes in Dagestan in the North Caucasus area, the Interfax news agency said Friday, citing a police source.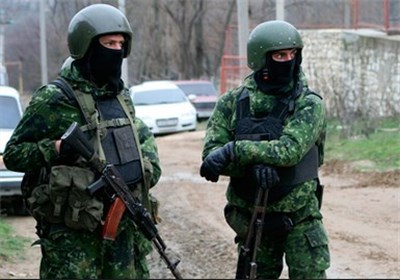 Dagestan is often rocked by shootouts and car bombings. A suicide bomber blew up a car there in February, killing two policemen, in an attack claimed by Daesh (ISIL).
Interfax said six servicemen had been wounded in the latest violence and were receiving treatment in hospital, as reported by Reuters. The Russian news agency said two of the "spetsnaz", or special forces soldiers, had been killed when a gunman opened fire on them in a forest,.
A police spokeswoman in Dagestan declined to comment, citing restrictions during what she said was an ongoing "anti-terror operation".
Dagestan borders Chechnya, where Moscow has led two wars against separatists and religious extremists since the 1991 Soviet collapse.