Iranian, Russian FMs Meet on Sidelines of SCO Summit
TEHRAN (Tasnim) – Iran's Foreign Minister Mohammad Javad Zarif and his Russian counterpart Sergei Lavrov discussed a range of issues at a meeting on Friday, held on the sidelines of the Shanghai Cooperation Organization (SCO) summit in Tashkent, Uzbekistan.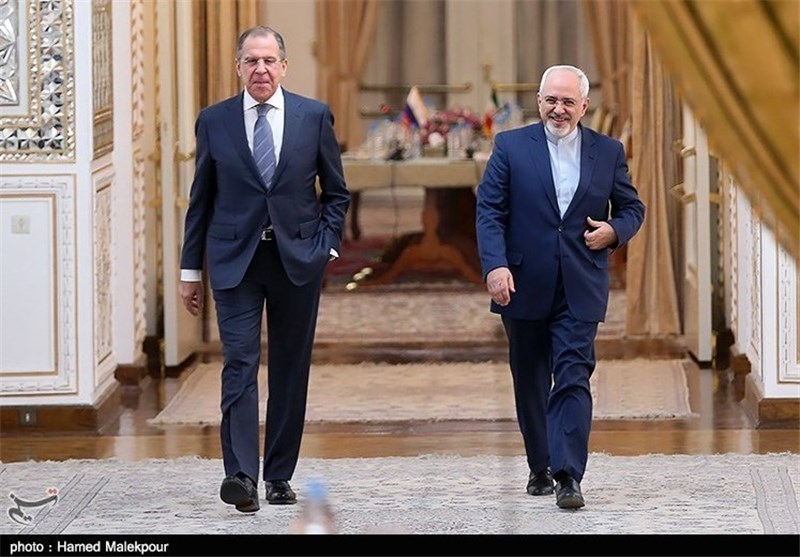 In their gathering, Zarif and Lavrov discussed diverse issues, including Tehran-Moscow ties, the regional developments and mutual cooperation within the framework of the SCO.
According to Iranian Deputy Foreign Minister for Asian and Pacific Affairs Ebrahim Rahimpour, Zarif and Lavrov have also talked about the situation in Syria.
The Iranian foreign minister, who is attending the SCO summit after visiting France and the Netherlands, is also expected to have a meeting with Afghan President Ashraf Ghani while in Tashkent.
The 2-day summit in Tashkent has brought together more than 1,000 guests from the SCO members and observers.
The conference aims to address the region's main issues, including security concerns stemming from Afghanistan and international terrorism.
One of the other topics to be discussed in the summit is Iran's accession to the SCO.
The meeting, the SCO's 16th summit, has seen India and Pakistan join the group's six full members, including Kyrgyzstan, China, Russia, Kazakhstan, Uzbekistan and Tajikistan.
Iran, Afghanistan, Belarus and Mongolia are still observer states.
The SCO was formed in 2001 in Shanghai with the aim of curbing extremism in the region and enhancing border security.
The intergovernmental organization seeks to strengthen mutual trust and good neighborly ties between the member countries, contribute to regional stability and facilitate cooperation in different sectors, including political, trade, economic and energy issues.