US Seeking Iraq, Syria Disintegration: Iranian Commander
TEHRAN (Tasnim) – Deputy Chief of Staff of the Iranian Armed Forces Brigadier General Massoud Jazayeri warned against Washington's continued hostilities toward some Middle Eastern nations, saying that the US is seeking to break up Iraq and Syria to undermine their power.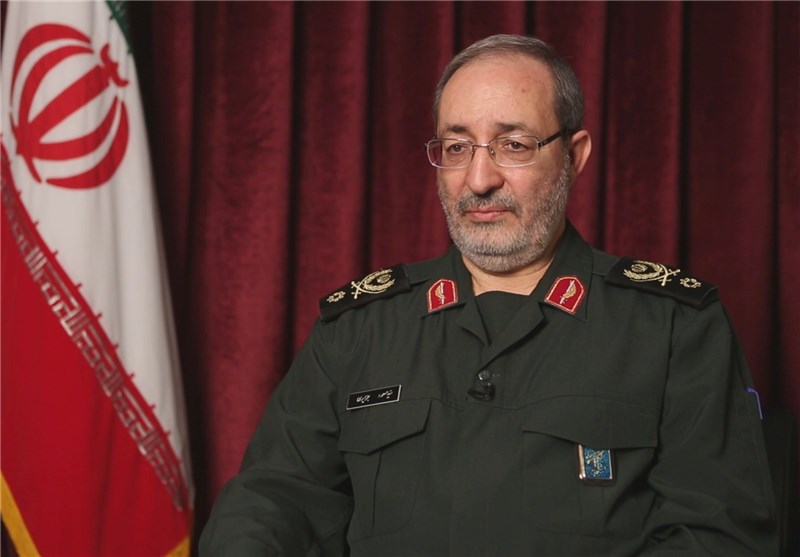 "Evidence indicates that the US is seriously seeking to undermine Muslim countries," Brigadier General Jazayeri said in an interview with the Arabic-language Al Alam news channel.
"Today is the turn of Iraq and Syria and tomorrow it may be the turn of other countries," he said, adding that disintegration of Iraq and Syria is in the line with the US strategy.
The commander further emphasized that some military operations carried out in Syria under the so-called US-led campaign against the Daesh (ISIS or ISIL) terrorist group are, in fact, part of a "pathway" leading to the breakup of the Arab country.
He said the Syrian people, including the Kurds, should be vigilant against such a plot by the US to break up their country, because disintegration of Syria would be detrimental to Syrians as well as other regional nations.
Last year, a controversial US Congress bill was drafted, proposing the division of Iraq into three states and allowing the Kurdish forces and the Sunni tribesmen to be armed directly without Baghdad's approval.
The draft of the US annual defense bill, which was released on April 27, 2015 by the House Armed Services Committee, urged the US government to recognize separate Kurdish and Sunni states and provide them with at least 25 percent of the USD 715-million aid planned to be given to the Iraqi government to help it fight Daesh.
Iraq and Syria have been gripped by foreign-backed insurgency with Takfiri terrorists from various groups, including Daesh, currently controlling parts of the two countries.