Iran's Deputy FM Discusses Regional Developments with Top Lebanese Officials
TEHRAN (Tasnim) – Iran's newly-appointed Deputy Foreign Minister for Arab and African Affairs Hossein Jaberi Ansari on Monday held talks with senior Lebanese officials on several topics, particularly the ties between the two countries and the latest developments in the region.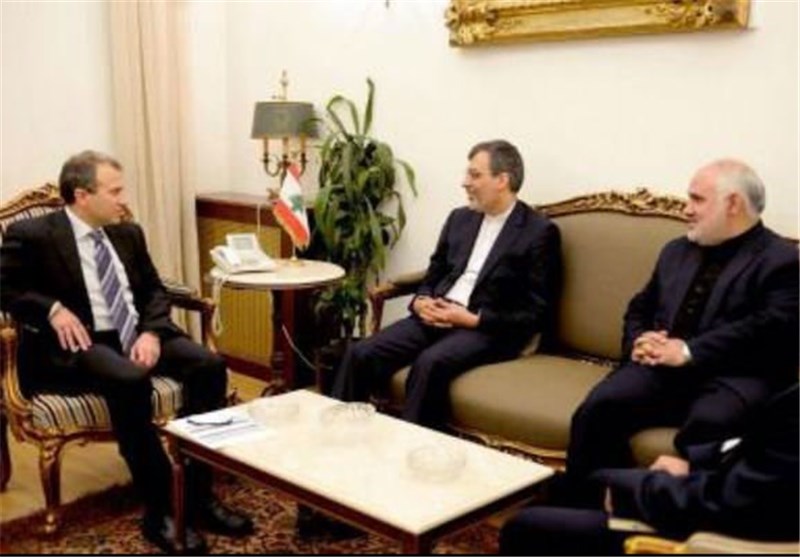 Upon his arrival in the Lebanese capital early on Monday, Jaberi Ansari held separate meetings with the country's Prime Minister Tammam Salam and Foreign Minister Gibran Bassil.
The deputy foreign minister, who previously held the position of a spokesman, was accompanied by Iran's Ambassador to Beirut Mohammad Fathali.
The two sides exchanged views on ways to enhance Tehran-Beirut mutual ties as well as the latest developments in the region.
The senior Iranian official is also scheduled to sit down with Lebanon's Parliament Speaker Nabih Berri.
The trip marked Jaberi Ansari's first visit to Lebanon in his new capacity.
Earlier in June, Iran's Foreign Minister Mohammad Javad Zarif appointed Jaberi Ansari as his new deputy foreign minister for Arab and African affairs.
He replaced Hossein Amir Abdollahian, who is now serving as an advisor to the minister.