EU Was A CIA project, US Journalist Says
TEHRAN (Tasnim) - The European Union (EU) was a CIA project whose purpose was to make it easy for the United States to exercise political control over Europe, an American author and radio host said.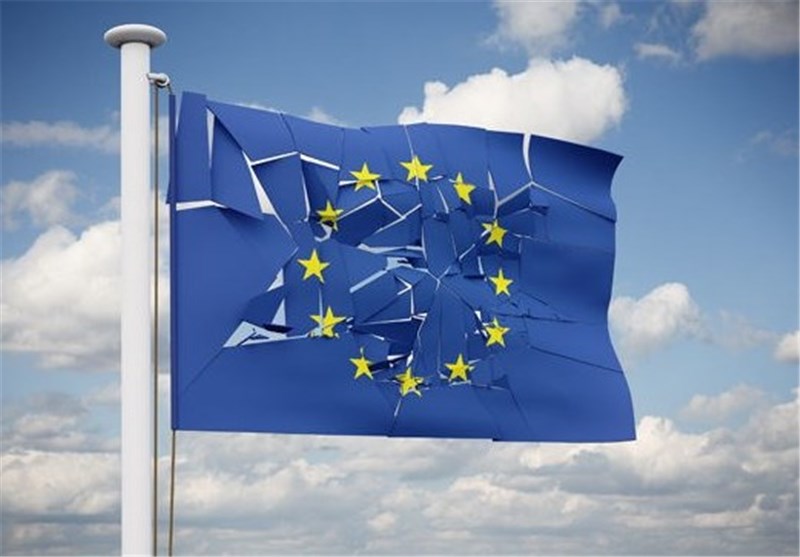 Stephen Lendman made the remarks in an interview with Press TV while commenting on a statement by Donald Trump who said on Monday the EU will break up within a decade because of immigration and Europe will be "unrecognizable."
"I think the EU is going to break up. I think the EU might break up before anybody thinks in terms of Scotland," Trump said.
"I almost agree with him. Brexit would if it really would happen but it won't," Lendman said.
Lendman said the presumptive US Republican presidential nominee "also claims that immigration would lead to disintegration of the EU. That was absolute nonsense. He's anti-immigrants. He's anti-Muslims."
"I don't know who is advising him on these policies, but on one hand he may make allies out of the crazies in America who support these kinds of things, but he is certainly making a lot of enemies among people who really have a different point of view. Certainly, I am one of them," the journalist said.
"I think it's a terrible thing to say. It is very easy to forget that immigrants built America. My grandparents were immigrants. My parents were born here. But if there were no immigrants, there would be no America. So to be anti-immigrant is absolutely anti-American if you want to put it that way," he stated.
"Immigration has nothing to do with the EU holding together or coming apart. I have called the EU – several times in articles – a failed system, a sinking ship," Lendman said.
"And what I never knew until a just few days ago was that the EU was literally created by the CIA. So in other words, America created the idea of the European Union," the commentator stated.
"Why? because it is easier for America to control one political entity than they to control the fragmented entities. In other words, a bunch of countries individually, you have to deal with on individual basis which America does anyway," he added.
"But it is not simpler, they have a union. All other countries operating under a…system, they have to abide by the rules of the EU, and it is much easier for America to control than to control the individual countries with their own separate rules," he pointed out.
"In other words, sovereign independence versus control under a unified system, and I have also referred several times to Europe as a US colony, which it really is, going along with the US imperial policies," Lendman noted.
Trump's campaign has been marred by his defamatory remarks against immigrants and minorities in the US. His policy proposals include calling for a total ban on Muslims in America and forced deportation of undocumented immigrants.
The New York business tycoon previously called for a "total and complete shutdown of Muslims" entering the United States.
He has also called for a database to track Muslims across the United States, and he has also said that the US would have "absolutely no choice" but to close down mosques.