EU Leaders Push for Divorce after Brexit Vote
TEHRAN (Tasnim) – Spurned EU leaders will press Britain to waste no time triggering its divorce from the bloc at a tense summit Tuesday, while trying to plot a future course through a crisis that has rocked global markets.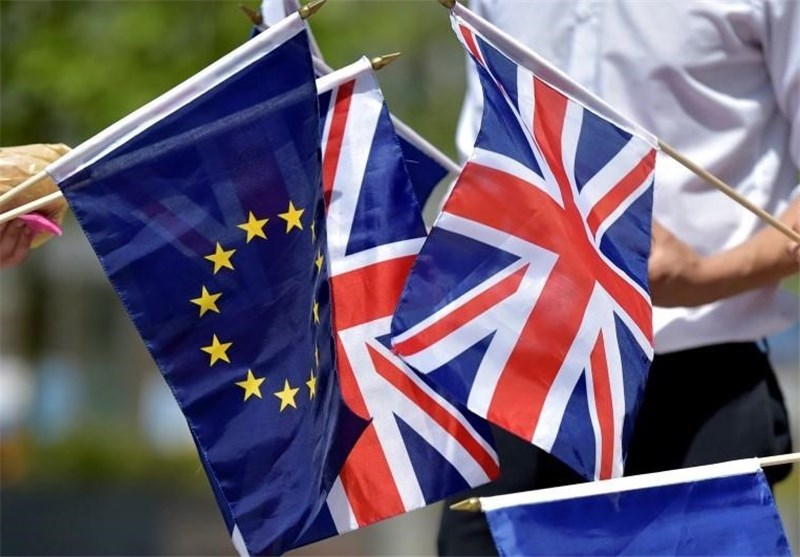 Germany, France and Italy agreed on the eve of the summit in Brussels that there could be no talks on Britain's relations with the group until after it has formally notified the European Union of its intention to leave by invoking Article 50.
But British Prime Minister David Cameron -- who announced his plan to resign in the wake of the shock referendum vote -- has insisted Britain will not pull the trigger until his successor is in place in September.
With England's disgraced football team returning from France after being dumped out of Euro 2016 by Iceland, Cameron heads to Brussels for an awkward encounter with his 27 counterparts.
A British government source said ahead of the meeting that Cameron will reiterate his position that beginning Britain's extraction from the EU is a job for his successor, AFP reported.
"He will want to encourage people to think about how both the UK and the EU needs to work now to make the best of the decision that the British people have taken," the source added.
Cameron will first sit down with EU President Donald Tusk, before the European Council meets later in the day.
Later, the British prime minister will "explain the situation" to his fellow leaders over a dinner, according to an invitation letter from Tusk.
German Chancellor Angela Merkel has been pushing for Britain to be given more time as the crisis tears through its political scene, with end-2016 being seen as the latest for Britain to trigger Article 50 of the 2007 Lisbon Treaty.
But she, French President Francois Hollande and Italian Prime Minister Matteo Renzi -- who with Britain's exit make up the three largest economies in the bloc -- all rejected the suggestion coming from London that they wanted a "clear view" of what its future trade relationship with the EU would look like before initiating the divorce.
Merkel, Hollande and Renzi met Monday in Berlin, and agreed "that there will be no informal or formal talks on the exit of Britain until an application has been filed to leave the European Union".