Top Iranian General Lauds New Intifada of Palestine's Younger Generation
TEHRAN (Tasnim) – Chief of Staff of the Iranian Armed Forces Major General Hassan Firouzabadi praised the younger generation of Palestine for initiating a new wave of Intifada (uprising), describing the movement as a serious source of concern for Israel and the US.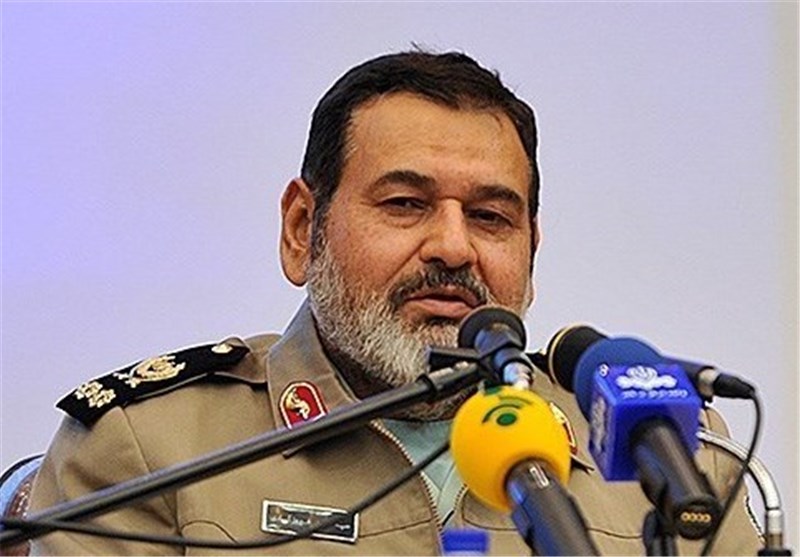 In remarks on Tuesday, made on the occasion of the upcoming International Quds Day, the senior Iranian general said the new developments show that a younger, smart generation is engaged in the new Intifada, complying with requirements of the fight against Israel.
The young Palestinians' increasing involvement in the battle against Israel has gravely disturbed the Tel Aviv rulers and their Western allies, particularly the US, he added.
The general also touched on the unique features of the new Intifada, noting that "existence of hundreds of command and control cells" within the movement has posed a real challenge to the Zionists, making them unable to suppress the Intifada or capture its leaders.
He further called for massive participation in the upcoming rallies marking the Quds Day, and underlined that the Islamic community's backing will buoy up Intifada and turn its fire up all over the West Bank.
The International Quds Day is an annual event during which demonstrators express their solidarity with the Palestinian people and opposition to the occupation of the Palestinian territories by the Zionist regime of Israel.
The day is also seen as the legacy of the late founder of the Islamic Republic of Iran, Imam Khomeini, who officially declared the last Friday of the holy month of Ramadan as International Quds Day back in 1979.