Iraqi Forces Say Press Towards Key Air Base South of Mosul
TEHRAN (Tasnim) – Iraq's military said it advanced through northern villages held by Daesh (ISIL) on Wednesday, on its way to an airfield which could serve as the staging ground for a future offensive on Mosul, the biggest city held by the militants.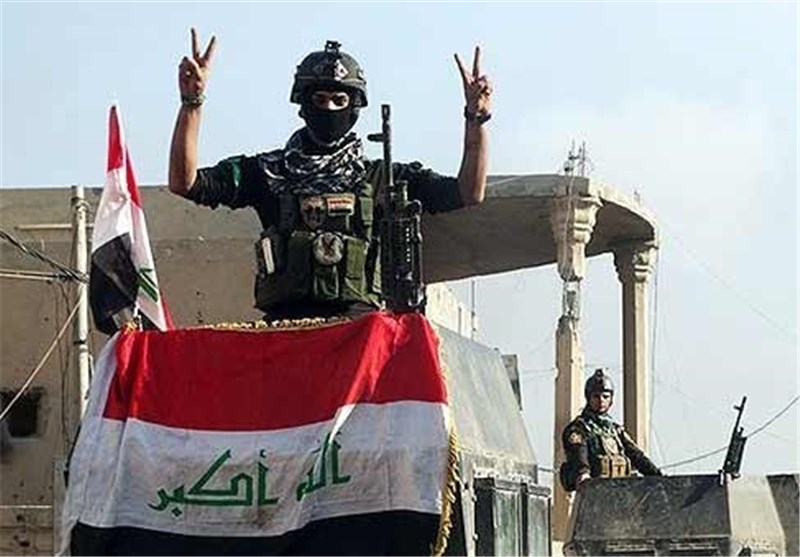 Army and counter-terrorism forces recaptured Telol al-Baj, about 260 km (160 miles) north of Baghdad on the main north-south road on Tuesday, a senior commander participating in the offensive told Reuters.
The commander said both sides have suffered casualties, but most terrorists have fled into the desert.
The troops are now around 45 km from the airbase at Qayara, less than two weeks after they set out from the refinery town of Baiji, military officials said. Retaking another refinery near Qayara with a production capacity of 16,000 barrels per day could also hit Daesh finances.
The military's recovery this month of Fallujah, west of Baghdad, lent fresh momentum to the campaign to recapture Mosul, Iraq's largest northern city and the biggest anywhere within the terrorists' self-proclaimed caliphate spanning large stretches of territory seized in Iraq and Syria.
Two years since that land-grab, the tide has begun to turn against Daesh as an array of forces lined up against it make inroads into their territory. Iraqi Prime Minister Haider al-Abadi has pledged to retake Mosul this year.
Army troops advancing separately on the eastern side of the Tigris river from Qayara have made slower progress, taking a handful of villages since setting out from Makhmour more than three months ago.
Iraqi forces shelled Daesh positions in Haj Ali on Wednesday in preparation for a ground advance that would allow them to reach the river bank, an army source said. They are expected to link up with the forces from the south near the air base, about 10 km west of the river.
Both offensives have so far displaced thousands of civilians from their homes, and the United Nations expects several thousand more to flee in coming days.
Upcoming military offensives in Iraq against Daesh, including an assault on Mosul, could displace at least 2.3 million people, a UN official said last week.