VP Hails Iran's Cultural Way to Support Palestine
TEHRAN (Tasnim) – Iranian First Vice-President Eshaq Jahangiri praised the country's cultural approach to voice support for Palestine, while violence and bloodshed have beset the region.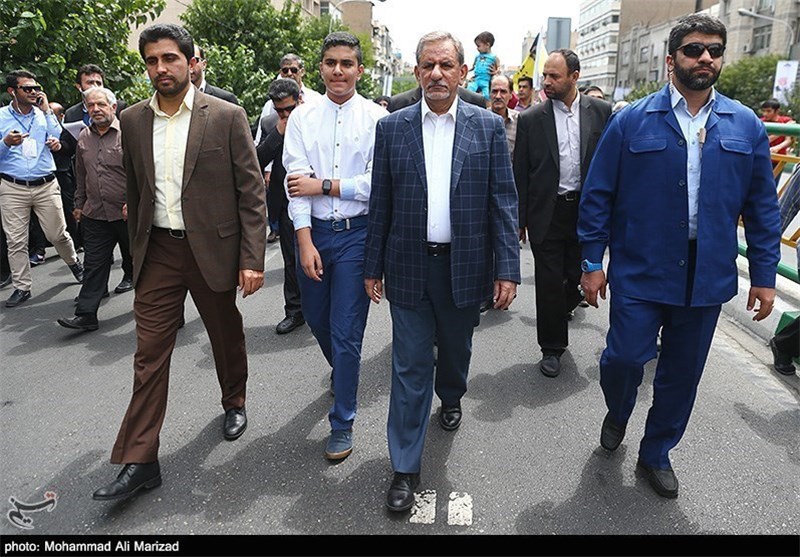 "In today's international and regional atmosphere that the extremist and Takfiri groups declare their conducts with homicide, bloodshed and creating turmoil in the region, the Iranian nation expresses its support for the Palestinian nation and the world's oppressed via cultural methods," Jahangiri told reporters on Friday, referring to the nationwide demonstrations in support of Palestine.
He made the comments at the rallies in capital Tehran, held to mark the International Quds Day.
The vice president also underlined that backing Palestine is one of the aspirations of the Iranian nation.
Each year, the International Quds Day is held on the last Friday of the holy Muslim month of Ramadan.
The event's raison d'être is renewing support for the Palestinians and fierce denunciation of Israel.
The day is also seen as the legacy of the late founder of the Islamic Republic of Iran, Imam Khomeini, who officially declared the last Friday of the holy month of Ramadan as International Quds Day back in 1979.