We Stayed Focused to Beat Iran, Italy Coach Belgini Says
TEHRAN (Tasnim) - Lorenzo Belgini, head coach of Italy volleyball team, says that they stayed focused to beat Iran at the FIVB World League.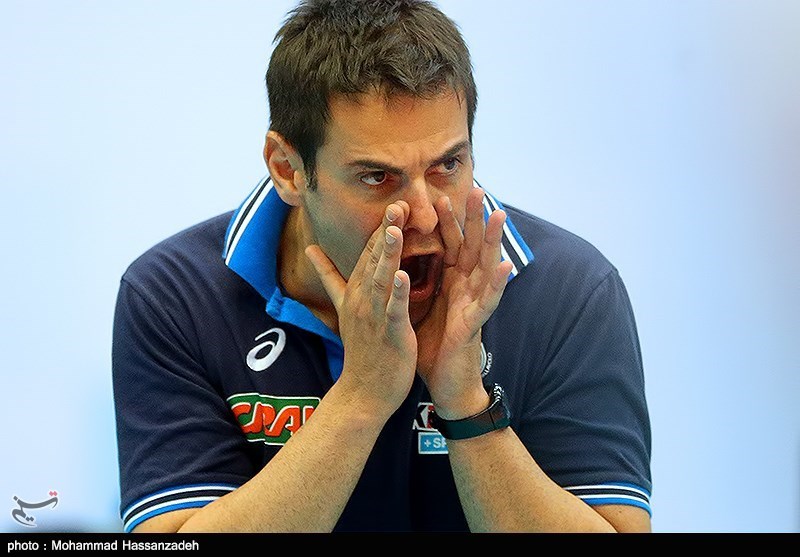 The Italian team defeated Iran 3-0 (25-20, 25-20, 25-21) at the FIVB World League in Tehran's Azadi Hall on Saturday.
"We are happy for the result. All the sets were very difficult. The third set was complicated, but we stayed cool. We were able to continue our volleyball to the end," Belgini told fivb.com.
"I think we served well but the Iranian players were good in receptions too. We were also good on finding solutions."
"We used our brain in hitting the balls different ways in different situation on attack. We stayed focused during the game," the coach added.