Iraqi PM Abadi Says Victory over Terrorists Close
News ID: 1121601
Service: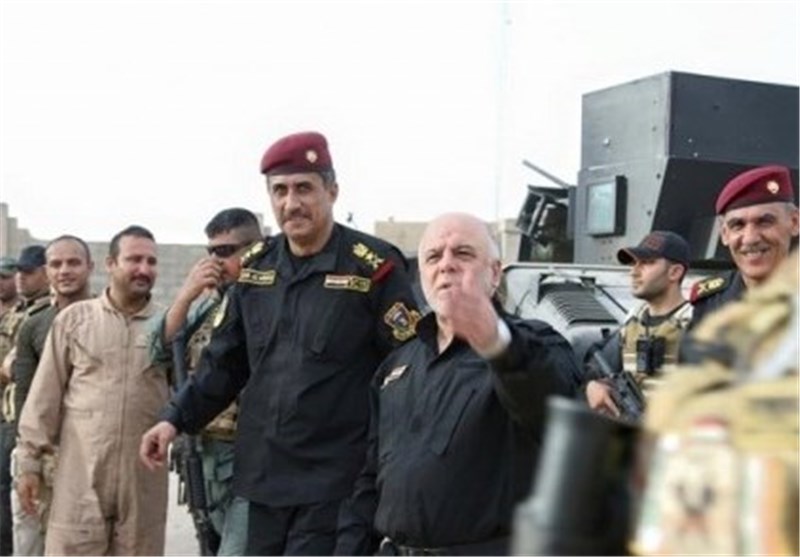 TEHRAN (Tasnim) - Iraq's Prime Minister Haider al-Abadi vowed Sunday that his administration will punish the perpetrators of the twin bombings in the capital, Baghdad, saying that victory over Takfiri terrorists is close.
During the early hours of Sunday, a bomb planted on a truck went off at a busy commercial street in the Shiite neighborhood of Karrada, leaving at least 125 people dead and at least 147 others wounded.
The Karrada blast was followed by a second attack that was carried out at an outdoor market in the Shaab neighborhood in southeastern Baghdad, killing one person and injuring five more.
In a message posted on Twitter, the Daesh Takfiri terrorist group claimed responsibility for the bombings.
The Iraqi premier, who visited the site of the blast in Karrada, said the Daesh terrorists have desperately resorted to bomb attacks targeting civilians in the wake of their recent heavy defeats at the hands of the Iraqi army and volunteer fighters in the battlefront, Press TV reported.
On June 18, Iraqi forces launched an offensive against Daesh to retake the southern part of Mosul, Iraq's second largest city, and the town of Qayyarah, one day after the forces fully liberated the strategic city of Fallujah. Daesh proclaimed Mosul as its headquarters in Iraq when it overtook the city in 2014.