Iran's Armed Forces General Staff Gets Reshuffle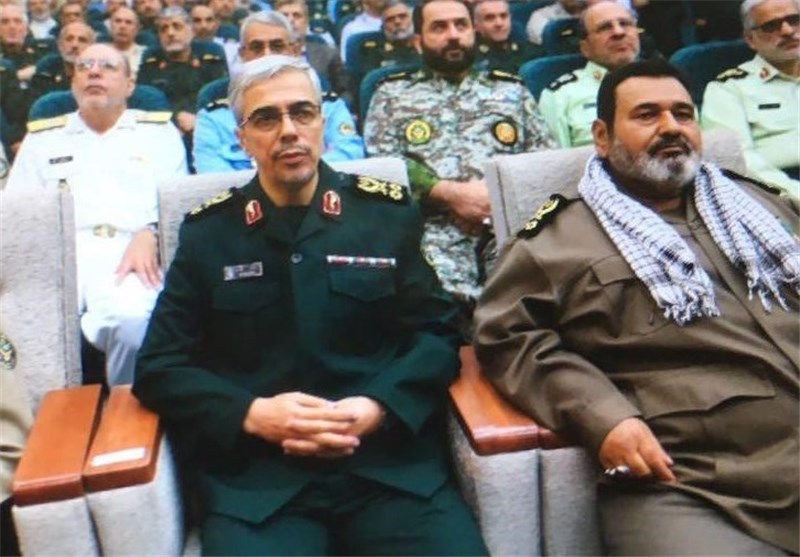 TEHRAN (Tasnim) – The incoming Chief of Staff of the Iranian Armed Forces Major General Mohammad Hossein Baqeri reorganized his top staff on Tuesday, picking new deputies from among prominent military commanders.
In a high-profile meeting in Tehran on Tuesday morning, Major General Baqeri officially took his new post, while the previous chief of Staff of the Armed Forces, Major General Hassan Firouzabadi, was bid farewell.
The gathering was attended by almost the whole senior Iranian military commanders and officials.
Meanwhile, Baqeri, the youngest ever Iranian major general, issued separate decrees on Tuesday on the appointment of new deputies.
As a result, Brigadier General Abdolrahim Mousavi was appointed as the new deputy chief of staff, replacing Major General Gholam-Ali Rashid.
Mousavi, who holds a professorship at the Supreme National Defense University, used to serve as the Army lieutenant commander.
In another decree, Brigadier General Ali Abdollahi was given the post of deputy chief of staff for coordination. He has a record of assuming many posts, including the deputy interior minister for security and law enforcement affairs, Police lieutenant commander, and governor of two provinces.
And finally, Major General Gholam-Ali Rashid was appointed as the commander of the central headquarters of the Armed Forces General Staff.
Major General Baqeri took his new post under a June 28 decree by Leader of the Islamic Revolution Ayatollah Seyed Ali Khamenei, also Commander-in-Chief of the Iranian Armed Forces.
In the decree, the Leader called for efforts to upgrade the defense capabilities of the Iranian armed forces and the Basij forces, and prepare the situation for timely and effectual response with revolutionary deeds to threats –of any type and at any level- against the Islamic Republic of Iran.