Iran Hunting for Terrorists behind Killing of Border Guards: Police Spokesman
TEHRAN (Tasnim) – Iran's Police spokesman said security forces are hunting for the gunmen who martyred 4 Iranian Border Police servicemen and fled into neighboring Pakistan, adding that Tehran has called on Islamabad to pursue the issue.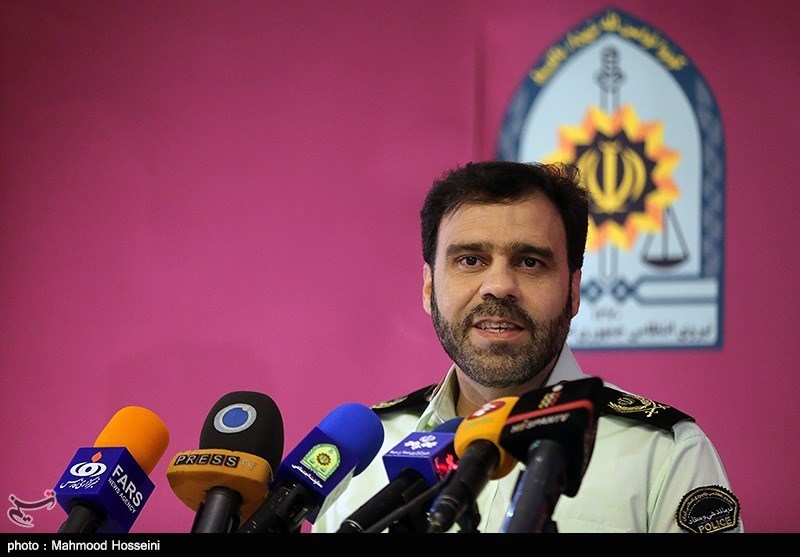 Speaking to the Tasnim News Agency, General Saeed Montazer-al-Mahdi said senior commanders of the border police have come to the border district to address "the tragic incident".
"Currently, high-ranking commanders of the border police are in Jakigour border district and are pursuing (efforts) by Pakistan's security forces and border guards to arrest and deal with the terrorists," he noted.
He further criticized the Pakistani border posts and security bodies for neglecting terrorists' attempts to cross into Iran, saying that unfortunately, this is not the first time that terrorists have tried to enter Iran with the Pakistani government paying no attention to such incidents.
Four Iranian Border Police servicemen were martyred on Wednesday in an armed clash with gunmen in an outlying border region in the southeastern province of Sistan and Balouchestan.
According to Ali Asghar Mirshekari, deputy governor of the province for security and political affairs, the exchange of fire occurred in 'Pishin', a border zone located in Sarbaz County, some 450 kilometers south of the provincial capital, Zahedan.
The Border Police soldiers martyred in the incident were under command of the 'Border Regiment of Jakigour', he said.
The four, including a sergeant and 3 privates, fell victim to the attack on Eid al-Fitr, a major Islamic festival celebrated by Muslims at the end of the holy month of Ramadan.
Armed clashes along the border areas of Sistan and Balouchestan, which neighbors Pakistan, are not rare.
The Iranian Police are often engaged in battles against drug-traffickers and terrorists in the region.