US Demonstrators Call for Justice in Protest over the Killing of Black Man
TEHRAN (Tasnim) – Hundreds of protesters stood vigil early on Thursday outside a convenience store in Baton Rouge, Louisiana, demanding the prosecution of police who fatally shot a black man there two days earlier.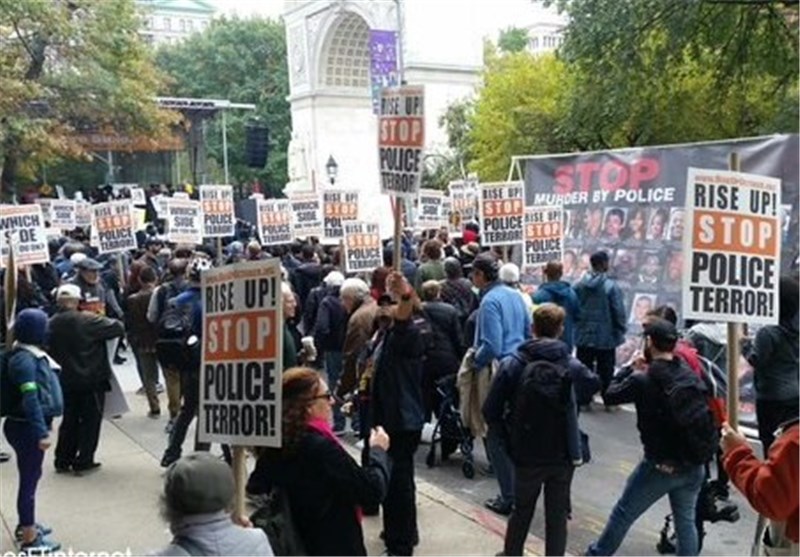 The demonstration was largely peaceful at about 1 am local time as about 300 protesters remained outside of the Triple S Food Mart, where Alton Sterling, 37, was pinned to the ground and fatally shot in the chest by two white police officers on Tuesday.
Some protesters blocked traffic while others marched, sang, and chanted, accusing the police of using "excessive force" against black residents.
Graphic video images of Tuesday's shooting of Alton Sterling, 37, unleashed protests and social media outcry over alleged police brutality against African-Americans in cities from Ferguson, Missouri, to Baltimore and New York.
One officer shot Sterling five times at close range, and the other took something from his pants pocket as he was dying, according to images recorded by Abdullah Muflahi, owner of the store where Sterling was killed in the parking lot.
The US Justice Department said on Wednesday it would investigate the killing. Baton Rouge Mayor-President Kip Holden and police said they welcomed the probe launched by the Justice Department, the Federal Bureau of Investigation and federal prosecutors, Reuters reported.