Muslims Attend Eid al-Fitr Prayers in Washington (+Photos)
WASHINGTON, D.C. (Tasnim) – A huge gathering of Muslims took part in Eid al-Fitr prayers to mark the end of the holy fasting month of Ramadan at the second largest Shiite Islamic center in the US.
According to Tasnim dispatches, the Shiite Muslims held the Eid al-Fitr prayers at 8 am (local time) on Wednesday.
After the ritual, the leader of the prayers delivered a speech about the Saudi regime's supports for terrorists and the kingdom's radical ideology of Wahhabism.
Eid-al-Fitr marks the end of Ramadan, the holiest month in the Islamic calendar.
Also called Feast of Breaking the Fast, Eid al-Fitr is an important religious holiday celebrated by Muslims worldwide.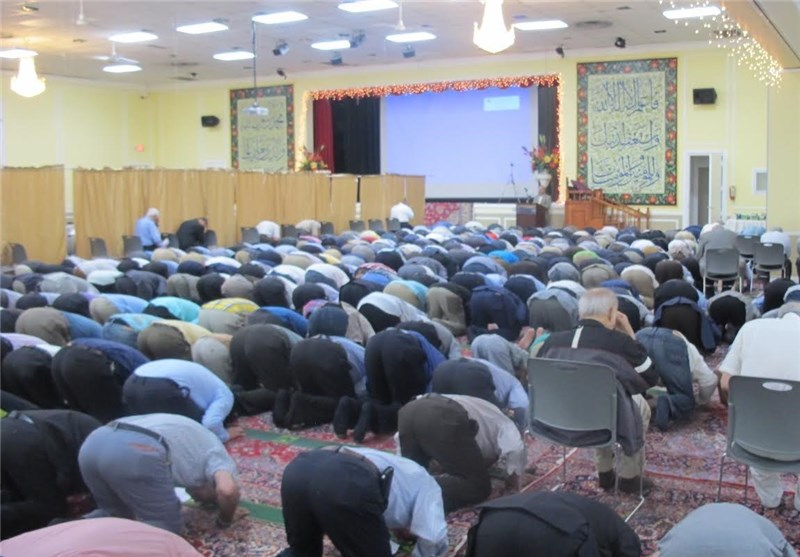 The solemn festival is a specific day on which Muslims are not permitted to fast.
The holiday celebrates the conclusion of 29 or 30 days of dawn-to-sunset fasting during the entire month of Ramadan. The day of Eid, therefore, falls on the first day of the month of Shawwal.
The exact date for the start of any lunar month varies based on the observation of new moon by local religious authorities, so the day of celebration varies by locality.