Death Toll from Baghdad Blast Rises to More Than 280
TEHRAN (Tasnim) – The death toll from a car bombing at a crowded shopping area in Iraq's capital Baghdad last weekend has risen to 281, Iraq's Health Minister Adeela Hammoud said on Thursday.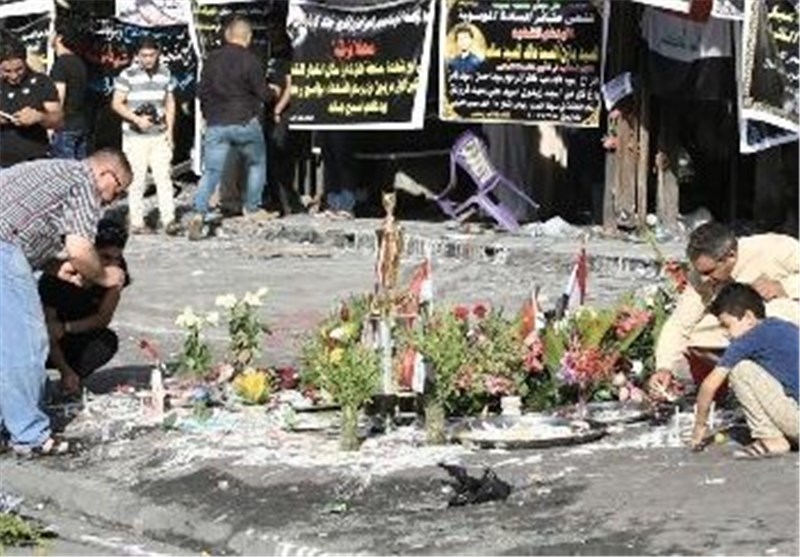 DNA samples have been collected from 150 families to identify bodies charred beyond recognition, Hamoud said on Thursday, Al Jazeera reported.
It was the country's worst attack since the 2003 US-led invasion.
A lorry packed with explosives blew up at about 2200 GMT on Saturday - 1am local time on Sunday - in the central Karrada district, a predominantly Shiite neighborhood.
At the time, families were shopping for presents for the Eid holiday at the end of the Muslim holy month of Ramadan, and restaurants were crowded for the pre-dawn meal in preparation for a day of fasting.
More than 300 people were wounded and many died later in hospital.
Daesh (ISIL) which holds territory in Iraq, claimed responsibility for the attack.
Interior Minister Mohammed al-Ghabban offered to resign after the attack, saying authorities "had failed in having the different array of security forces work under a unified plan in Baghdad".
Ghabban called on the government to hand over responsibility for the security of the country's cities to the interior ministry and described the hundreds of checkpoints dotted around the capital as "absolutely useless".
He said the lorry laden with explosives came from Diyala province north of Baghdad, meaning it most likely successfully navigated a number of security checkpoints on the way to the capital.