Germany Says to Keep Up Pressure on Turkey in Air Base Row
TEHRAN (Tasnim) – Germany said Monday it would keep working to convince Turkey to drop its opposition to an air base visit by lawmakers that has strained relations between the NATO partners.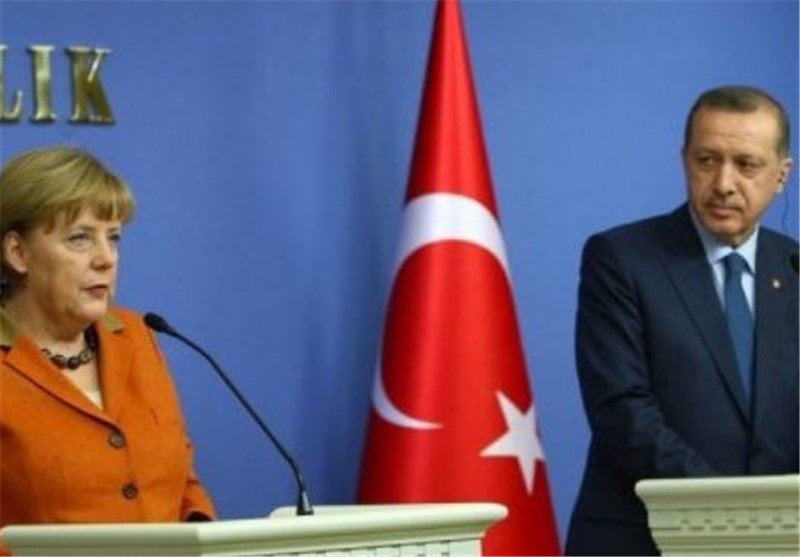 The German delegation this month was to visit the Incirlik base in southern Turkey, used to launch coalition raids against Daesh (ISIL) in Syria, but Turkey has blocked the trip.
Germany in December agreed to send Tornado surveillance jets and tanker aircraft to Incirlik to aid the multinational coalition fighting Daesh and currently has about 240 soldiers stationed there.
German media reported the ban was in retaliation for the Bundestag passing a resolution last month calling the mass killing of Armenians by Ottoman forces during World War I a "genocide." But Turkish officials did not confirm this publicly, AFP reported.
"To us, it's a military issue," Turkish Deputy Prime Minister Numan Kurtulmus said Monday, referring to any visit to Incirlik.
"On the German side, the issue of Incirlik or sending soldiers is under the authority of the German parliament."
He said because of the differences in law, "the visit of the German delegation is not yet certain. Talks are continuing."
German Chancellor Angela Merkel held fruitless talks with Turkish President Recep Tayyip Erdogan on the planned visit at a NATO summit in Warsaw last week but her spokesman said Berlin would keep up the pressure.
"The goal is crystal clear: it must be possible for our deputies to visit our soldiers," the spokesman, Steffen Seibert, told reporters in Berlin.
"Of course it is necessary for our Bundestag (lower house) deputies to be able to see our military in Turkey at Incirlik – it is a military under the control of the parliament."
Turkey's Hurriyet newspaper said Monday that during their bilateral meeting, Erdogan expressed discomfort to Merkel about the German parliament's Armenia resolution and said he expected Berlin to distance itself from it.
Deputies from Merkel's ruling left-right coalition said at the weekend that Berlin should consider withdrawing from Incirlik if Ankara did not back down in the dispute.