Syrian Army Extends Nationwide Ceasefire
TEHRAN (Tasnim) – The Syrian military said it would extend a nationwide ceasefire for another 72 hours from Tuesday, state media reported.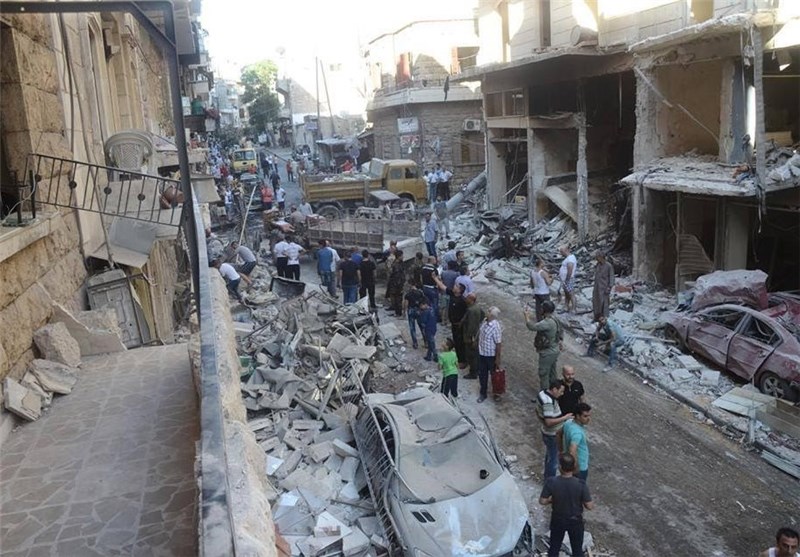 The military high command said in a statement reported by state media that "a regime of calm will be extended for a period of 72 hours from one o'clock on July 12", Reuters reported.
On Wednesday, the General Command of the Syrian Army announced in a statement that a truce would come into force as of 1 p.m. local time (1000 GMT) and will be in effect until July 8 midnight, for the occasion of Eid al-Fitr, which marks the end of the holy Muslim fasting month of Ramadan.
The ceasefire was also once extended on Saturday.
The Syrian army and the Russian military, which backs Syrian President Bashar al Assad, have periodically announced a temporary local truces in areas of intense fighting. But Takfiri terrorists have repeatedly violated the ceasefires despite declarations.
Syria has been gripped by civil war since March 2011 with Takfiri terrorists, including Daesh and al-Nusra Front, currently controlling parts of it, mostly in the east.
UN special envoy for Syria Staffan de Mistura estimates that over 400,000 people have been killed in the conflict.
Since September 30, 2015, Russia has been conducting airstrikes against Daesh and other Takfiri terrorist groups in Syria at the Syrian government's request.