Iran's Velayati Hails Institutionalized Democracy in Iraq
TEHRAN (Tasnim) – Secretary-General of the World Assembly of Islamic Awakening Ali Akbar Velayati described Iraq as the Arab world's most potentially powerful country, expressing the hope that sustained democracy in Iraq would stimulate its development.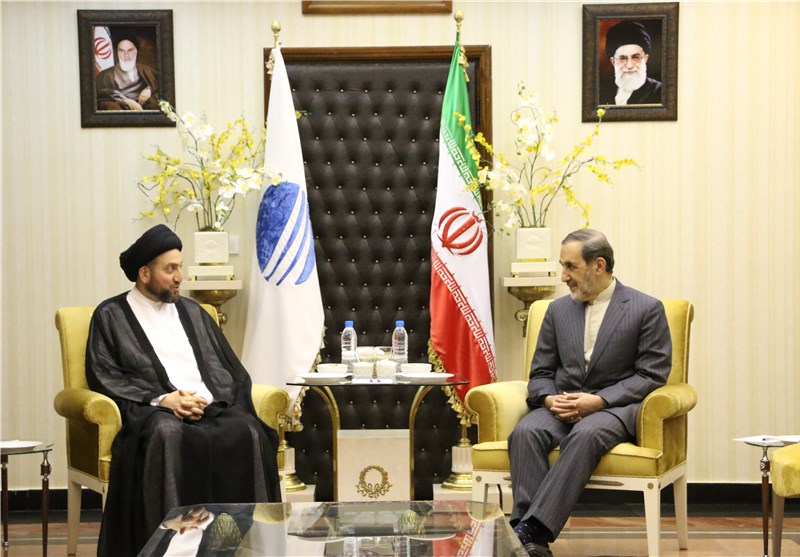 Given the fact that democracy has been institutionalized in Iraq and its people can decide their own fate, there are hopes that the pace of progress in the Arab nation would quicken and it would be able to play its role in the Arab world and the Islamic community, Velayati said on Monday.
He made the comments in a meeting with Head of the Islamic Supreme Council of Iraq (ISCI) Ammar Hakim in Tehran.
Moreover, Velayati announced that the World Assembly of Islamic Awakening has plans to establish the 'Islamic Awakening Supreme Council' in Iraq.
For his part, the Iraqi official pointed to the increasing unity among Iraqi people and ethnicities after the offensive of Daesh (ISIL) terrorist group.
Hakim also noted that a major plan has been devised to flush the whole terrorists out of Iraq after liberating the city of Mosul within the next couple of months.
Daesh is a terrorist group that made advances in northern and western Iraq in summer 2014, after capturing swaths of northern Syria.
However, a combination of concentrated attacks by the Iraqi military and the volunteer forces, who rushed to take arms after top Iraqi cleric Ayatollah Ali al-Sistani issued a fatwa calling for fight against the militants, have blunted the edge of Daesh offensive.