Saudi Jets Conduct Simultaneous Strikes across Yemen
TEHRAN (Tasnim) – Saudi military aircraft on Tuesday conducted a round of simultaneous attacks against several civilian areas across Yemen in violation of a UN-brokered ceasefire.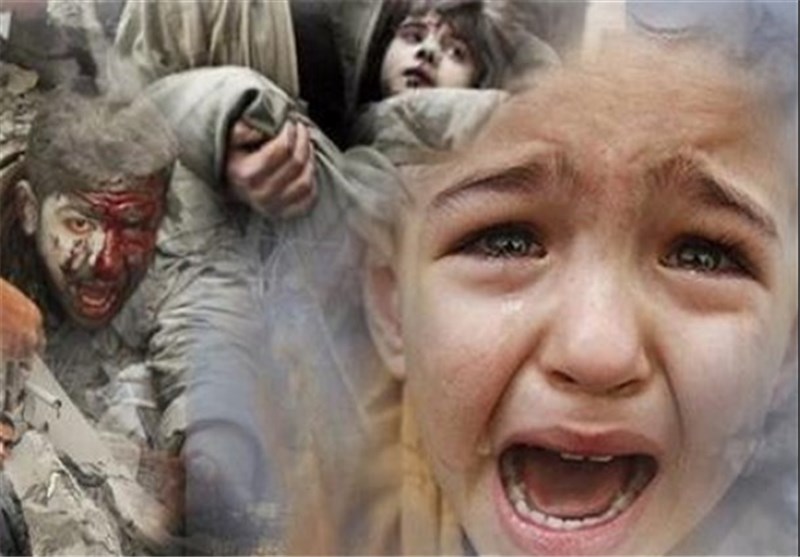 Explosions ripped through Nihm district northeast of the capital, Sana'a, on Tuesday morning as Saudi fighter jets launched three airstrikes against residential neighborhoods in the area, Press TV reported.
There were no immediate reports of possible casualties and the extent of damage the assaults inflicted.
Saudi warplanes struck al-Maton district in the northern province of al-Jawf, but no casualties or damage were reported.
A similar aerial attack was also conducted on Kitaf wa al-Boqe'e district in Yemen's mountainous and northwestern province of Sa'ada, though no reports of casualties were available.
Separately, Saudi warplanes carried out two airstrikes against Abs district in Yemen's northwestern province of Hajjah. No casualties have been reported.
Saudi Arabia launched its military aggression against Yemen on March 26, 2015, in a bid to bring Abd Rabbuh Mansur Hadi — who has resigned as Yemen's president — back to power.
More than 9,400 people have been killed and at least 16,000 others injured since the onset of the aggression.
The Saudi strikes have also taken a heavy toll on the country's facilities and infrastructure, destroying many hospitals, schools, and factories.
On Monday, Hadi warned that his delegates would pull out of the ongoing peace negotiations on the future of Yemen if the United Nations (UN) keeps insisting on a roadmap for the formation of a unity government.
"The UN has tried to convince us to form a coalition government. We said we would issue a statement declaring our boycott of the Kuwait consultations," Hadi said Sunday while visiting a group of militiamen loyal to him in the central Yemeni city of Ma'rib, where he is said to be for the overseeing of an offensive on Sana'a.
Hadi, who fled Sana'a two years ago, said he would not accept the roadmap, which has been proposed by UN Special Envoy for Yemen Ismail Ould Cheikh Ahmed.
Talks between Hadi's representatives and delegates representing Houthis and allies have been going on in Kuwait City since April 21, but no concrete progress has been made for a permanent solution to Yemen conflict.
Meanwhile, Sheikh Abdullah bin Zayed Al Nahyan, the foreign minister of the United Arab Emirates (UAE), has said Abu Dhabi is committed to continuing its support for Hadi and the Saudi war on Yemen.
On June 15, Sheikh Mohammed bin Zayed Al Nahyan, the crown prince of Abu Dhabi and the deputy supreme commander of the UAE' armed forces, wrote on his official Twitter account that his country had ended its combat operations in Yemen.
No explanation was offered as to why the decision was made. But the UAE had been suffering heavy casualties in Yemen, where Ansarullah fighters and allied military units have been fighting back the Saudi-led invaders.
An Emirati military helicopter crashed near the al-Buraiqeh coast of the southern Yemeni port city of Aden on June 13, killing its two pilots.
On March 14, two Emirati pilots died when their Mirage fighter jet crashed due to a technical fault while conducting military operations for the Saudi-led military coalition in the same Yemeni district.
Last September, the UAE confirmed that at least 52 of its soldiers were killed when Ansarullah fighters and allied fighters from Popular Committees fired a barrage of missiles at Saudi-led foreign troopers in the central Ma'rib Province. At least 70 soldiers were also injured in the missile attack.