S. Korean Envoy Urges West to Help Resolve Iran's Banking Problems after JCPOA
TEHRAN (Tasnim) – South Korean Ambassador to Iran Kim Seung-ho censured the Western parties to the July 2015 nuclear deal with Iran, known as the Joint Comprehensive Plan of Action (JCPOA), for failing to help resolve the country's banking problems.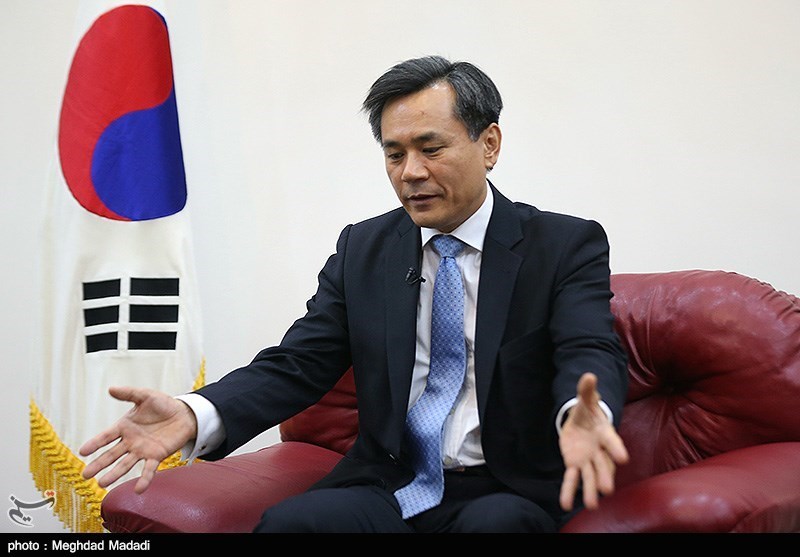 The Western governments that signed the JCPOA should encourage their banks to honor their commitments under the agreement and work with Iran, Kim Seung-ho said, addressing an international exhibition on stock exchange, banking and insurance (FINEX 2016) in Tehran on Monday.
He further regretted that six months after the implementation of the JCPOA (January 2016), the South Korean Embassy cannot bring its budget money into Iran through legal channels because of the country's banking problems.
While the JCPOA, the nuclear agreement between Iran and the Group 5+1 (Russia, China, the US, Britain, France and Germany), came into force in January, some Iranian officials complain about the US failure to fully implement the accord.
Back in March, Leader of the Islamic Revolution Ayatollah Seyed Ali Khamenei said Americans have yet to fulfill what they were supposed to do as per the nuclear deal.
Iran still has problems in its banking transactions or in restoring its frozen assets, because Western countries and those involved in such processes are afraid of Americans, the Leader said at the time, criticizing the US for its moves to prevent Iran from taking advantage of the sanctions removal.