Iran Basketball Team Announced for Jones Cup
TEHRAN (Tasnim) - Iran Basketball Federation announced the name of the players who will represent the country in the William Jones Cup, also known as the Jones Cup.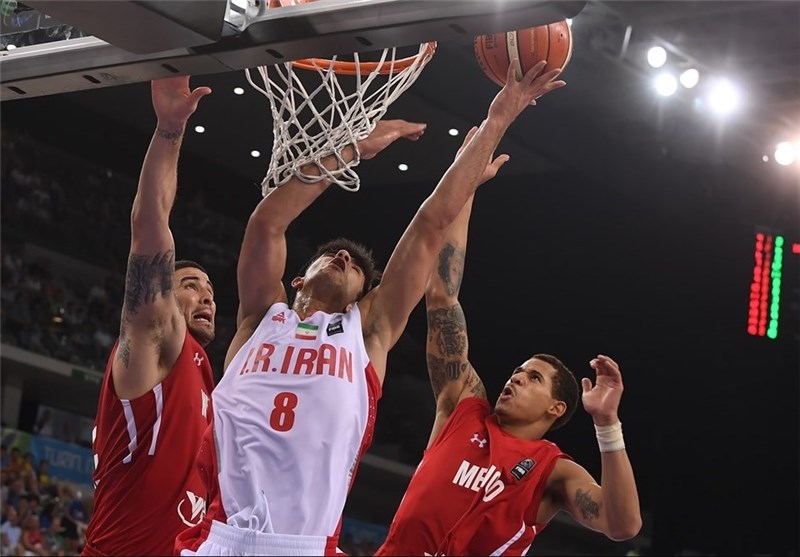 Iran, coached by Dirk Bauermann, will participate in the event with a combination of the young players and experienced players.
The German coach has invited 18 players to the training camp for the event.
The team consists of Rouzbeh Arghavan, Farid Aslani, Ali Allahverdi, Mohammad Ojaghi, Mohammad Torabi, Mohammad Hassanzadeh, Vahid Dalirzehan, Adnan Doraghi, Navid Rezaeifar, Amir Sedighi, Saleh Foroutan, Arsalan Kazemi, Sajjad Mashayekhi, Rasoul Mozaffari, Salar Monji, Meysam Rezaei, Behnam Yakhchali and Yousef Mohammadvand.
The key players namely, Hamed Haddadi and Oshin Sahakin have been left out of the team.
The Iranian team is preparing for the 2016 FIBA Asia Challenge which is an international basketball tournament.
FIBA Asia will be hosted by Iran from September 9 to 18 in Tehran.
This tournament will serve as the first step in determining the process of the qualifiers for the 2017 FIBA Asia Cup which will feature teams from both FIBA Asia and FIBA Oceania for the first time.