Bahrain: UN Chief Condemns Dissolution of Al-Wefaq Political Party
TEHRAN (Tasnim) - UN Secretary-General Ban Ki-moon deplored the dissolution of the main opposition political party in Bahrain, Al-Wefaq, and called for the resumption of an all-inclusive national dialogue aimed at peace and stability in the country and the region.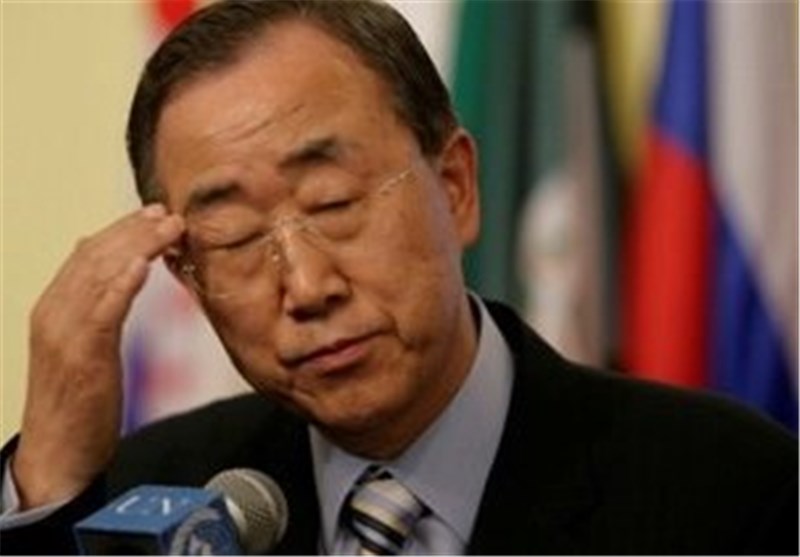 In a statement from his spokesperson late on Monday, the Secretary-General called the dissolution of the political party "the latest in a series of restrictions of the rights to peaceful assembly, freedom of association, and freedom of expression in Bahrain," the UN News Center reported.
The Justice Ministry shut down the opposition group last week, accusing it of helping to foster violence in the Middle Eastern country.
In Monday's statement, Mr. Ban stressed that the dissolution of Al-Wefaq, similarly to other actions taken in the country – such as stripping Sheikh Issa Qassem and others of citizenship, a travel ban on human rights defenders, and the increased sentence for the Secretary-General of Al-Wefaq, Sheikh Ali Salman – risk escalating an already tense situation in the country.