Velayati Stresses Iran's Backing for Legitimate Governments
TEHRAN (Tasnim) – Head of the Strategic Research Center of Iran's Expediency Council Ali Akbar Velayati highlighted Tehran's support for legitimate governments, expressing opposition to any use of force or employment of terrorist groups to overthrow governments.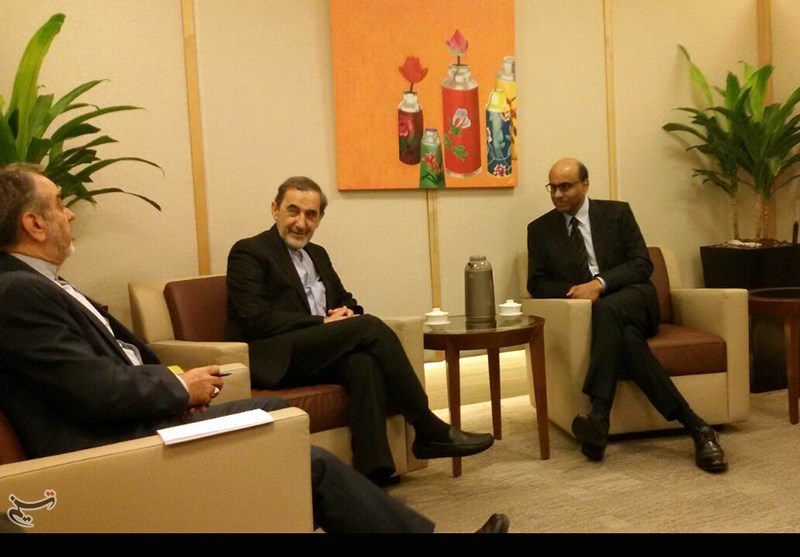 "People's choice and votes in electing their governments are respectable and the use of power, coercion and military force or employment of extremist and Takfiri currents and terrorism are rejected," Velayati said at a meeting with Tharman Shanmugaratnam, Singapore's deputy prime minister and coordinating minister for economic and social policies, held in the Southeast Asian country on Tuesday.
Velayati also highlighted Iran's efforts to thwart divisive plots aimed at sapping the strength of Muslim countries, saying Tehran is sincerely countering threats to the region.
He further touched on the numerous grounds for cooperation between Iran and Singapore, saying the two nations can tap into commonalities to boost economic, cultural and social relations.
For his part, Shanmugaratnam hailed Iran's strategic position and significant role in West Asia and voiced Singapore's enthusiasm for closer ties with Tehran.
Velayati is in Singapore to attend the third South Asian Diaspora Convention (SADC).