US Democrats in Disarray on Eve of Convention to Nominate Clinton
TEHRAN (Tasnim) - The head of the US Democratic Party resigned amid a furor over embarrassing leaked emails, hoping to head off a growing rebellion by Bernie Sanders supporters on the eve of the convention to nominate Hillary Clinton for the White House.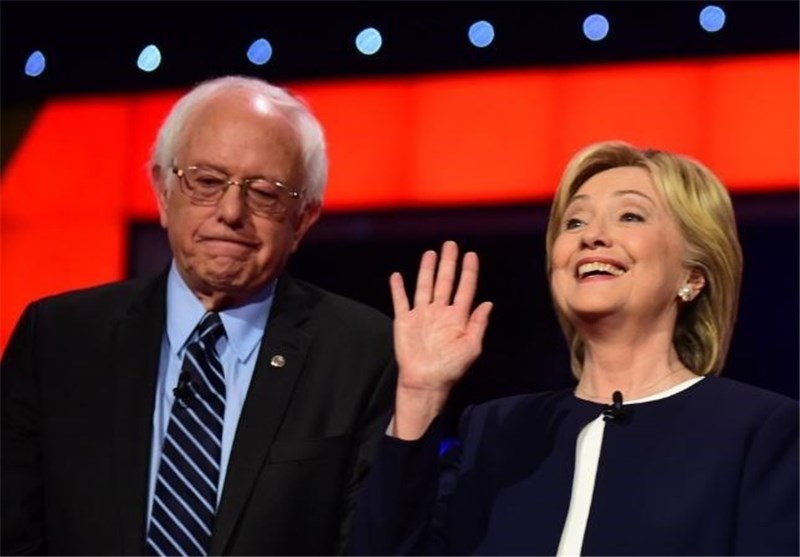 Lingering bitterness from the heated primary campaign between Clinton and Sanders erupted after more than 19,000 Democratic National Committee emails, leaked on Friday, confirmed Sanders' frequent charge that the party played favorites in the race.
In a statement, DNC Chairwoman Debbie Wasserman Schultz said the best way for the party to accomplish its goal of putting Clinton in the White House was for her to step aside after the convention. Sanders had demanded earlier in the day that Wasserman Schultz resign.
The four-day Democratic convention will open on Monday.
The cache of emails leaked on Friday by the WikiLeaks website disclosed that DNC officials explored ways to undermine Sanders' insurgent presidential campaign, including raising questions about whether Sanders was really an atheist.
Sanders said Wasserman Schultz, a US representative from Florida, had made the right decision for the future of the Democratic Party.
"The party leadership must also always remain impartial in the presidential nominating process, something which did not occur in the 2016 race," he said, Reuters reported.
Clinton, 68, a former secretary of state, and Sanders, 74, an independent US senator from Vermont who ran for president as a Democrat, waged a bruising months-long battle for the nomination.
The leaked emails showed DNC officials pondering various ways to undercut Sanders. Brad Marshall, the DNC's chief financial officer, apologized on Facebook on Saturday for an email in which he discussed how some voters in upcoming nominating contests in Kentucky and West Virginia would reject an atheist.