Deadly Knife Attacker Strikes Health Facility in Japan
TEHRAN (Tasnim) - Nineteen people are feared dead and 20 injured after a knife-wielding man gained entry to a facility for disabled people southwest of Tokyo.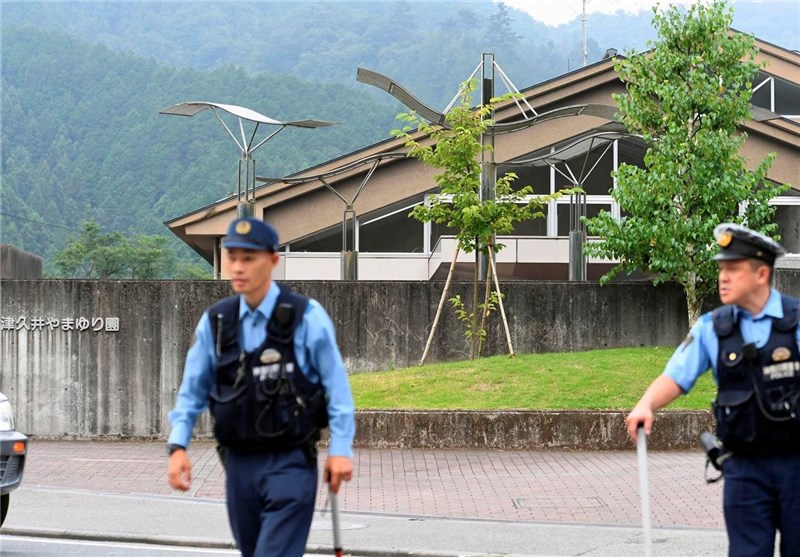 Police said they responded to a call around 2:30 am on Tuesday morning from an employee at the Tsukui Yamayuri-En facility in Sagamihara, Kanagawa Prefecture, who said that something terrible was taking place, Al Jazeera reported.
A 26-year-old man, identified as a former employee at the facility, later turned himself in at a police station.
The suspect was quoted by police as saying, "I want to get rid of the disabled from this world," Japanese media said.
The Sagamihara City fire department said that 19 people were confirmed dead in the attack. The fire department said doctors at the scene confirmed the deaths.
"It's very rare that we come across this kind of violence on this scale," journalist Michael Penn, who is based in Japan, told Al Jazeera.
"It's a very, very serious and very large-scale incident here," he said.
NHK reported that the facility, which has a maximum capacity of 160, including staff, is usually locked at night but the man broke into the building by smashing a window.
Mass killings are relatively rare in Japan, which has extremely strict gun-control laws. In 2008, seven people were killed by a man who slammed a truck into a crowd of people in central Tokyo's Akihabara electronics district and then stabbed passers-by.
Fourteen were injured in 2010 by an unemployed man who stabbed and beat up passengers on two public buses outside a Japanese train station in Ibaraki Prefecture.