Israeli-Saudi Link Undeniable: Iran's FM
TEHRAN (Tasnim) – The Israeli and Saudi regimes have gone into such close partnership with one another that it could not be covered up anymore, Iran's Foreign Minister Mohammad Javad Zarif said, lashing out at the two for hostile attempts to spread Iranophobia.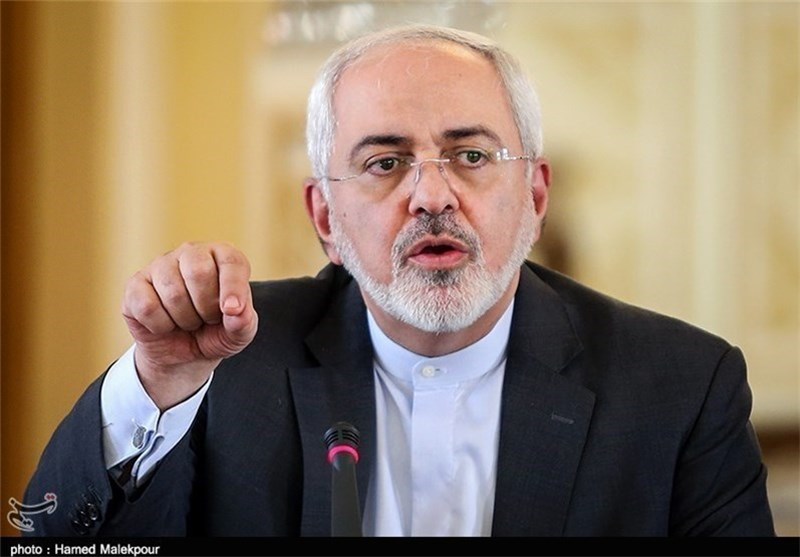 "It is clearly evident that the Zionist and Saudi regimes are two aligned regimes working together, and their collaboration has been laid bare today and could not be covered anymore," Zarif said in an address at a gathering of Iranian people residing in Ghana, held in Accra on Monday night.
While the perception of Iran being a source of fear has been shattered in the world, the Zionist regime of Israel and the other ill-wishers, particularly the cruel Saudi regime, are still heavily investing in fomenting Iranophobia, he added.
As the atrocities by the "child-murdering" regime of Riyadh have appalled the world, Saudis have been making attempts to portray an unreal image of Iran with the purpose of whitewashing their own crimes and short-sighted policies, Zarif explained.
He noted that Riyadh and Tel Aviv feel uneasy about disclosure of their relations, which is why they keep investing in the Iranophobia scheme.
The comments came after revelation of a visit to Israel by a former Saudi military general.
The Tel Aviv regime said on Sunday that top Israeli official Dore Gold has met with Anwar Eshki, a former military general from Saudi Arabia, in al-Quds (Jerusalem).
Eshki currently heads a Saudi think tank in Jeddah but is believed to have close ties with the kingdom's rulers. Official government permission was likely necessary for him to make such an overt visit.