Stability in Pakistan Contributes to Iran's Security: SNSC Secretary
TEHRAN (Tasnim) – Secretary of Iran's Supreme National Security Council (SNSC) Ali Shamkhani said stability in Pakistan will help boost security in Iran's borders, calling for closer cooperation between the two neighboring countries in the area of security.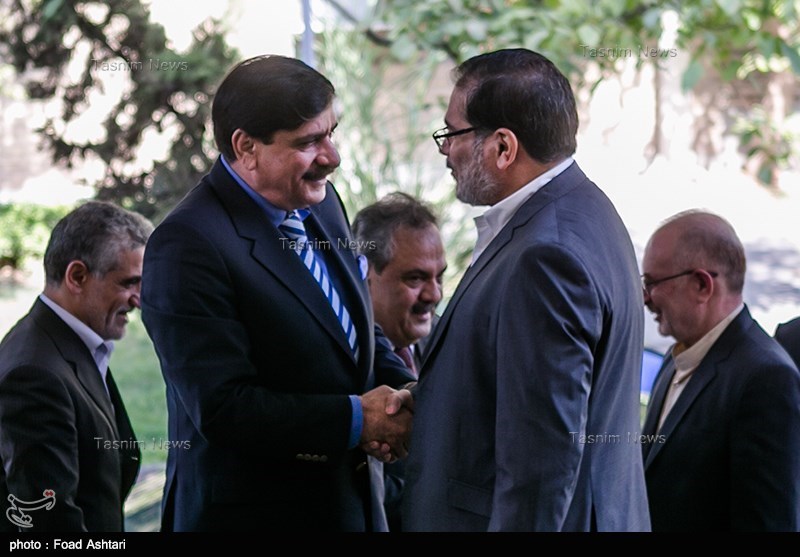 Speaking at his second meeting with Pakistan's National Security Adviser Nasser Janjua in Tehran on Tuesday, Shamkhani highlighted the progress of talks between Tehran and Islamabad over dangers of the spread of terrorism in the region and solutions to counter the phenomenon.
"Grounds have been provided for the two countries' national security councils to play a progressive role in enhancing cooperation at bilateral, regional and international levels," he noted.
"The Islamic Republic of Iran believes that a developed and stable Pakistan will (contribute to Iran's) security," the SNSC secretary said, adding that to that end, Tehran will spare no efforts to help Islamabad.
The two officials had held their first meeting on Monday, exchanging views about Iran-Pakistan joint measures in the fight against terrorism.
The top Pakistani adviser arrived in Iran on Sunday for talks on a range of issues, including the ways to boost bilateral relations between the two countries.