Over 1,600 Turkish Military Personnel Discharged after Failed Coup Attempt
TEHRAN (Tasnim) - A total of 1,684 military personnel, including generals, were discharged from Turkish armed forces on Wednesday with a statutory decree after the failed coup attempt, local media NTV reported.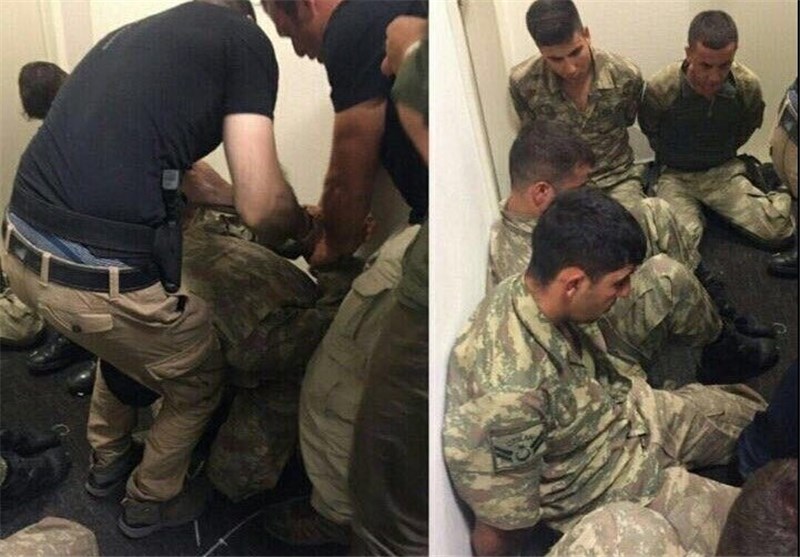 Discharged military personnel were identified as members or related to the Fethullahist Organization.
The US-based cleric Fethullah Gulen is accused by Ankara of plotting the July 15 coup attempt.
A total of 149 generals and admirals were dismissed from the army, according to the official gazette published on late Wednesday.
Meanwhile, 1,099 commissioned officers and 436 non-commissioned officers are among the dismissed.
Gendarmerie and coast guard command ships were also brought under control of the interior ministry, Xinhua reported.
According to the official gazette, three news agencies, 23 radio stations, 16 TV channels, 45 newspapers, 15 magazines and 29 publishing houses were also closed.
A total of 8,651 soldiers, which made up 1.5 percent of the military's total personnel, took part in the failed coup attempt, the Turkish general staff said on Wednesday.
So far, 10,012 soldiers have been detained as a part of the investigation into the coup attempt, which left at least 290 people, including more than 100 "coup plotters," killed, authorities said.