Freddie Gray Death: Last Charged Dropped against Police
TEHRAN (Tasnim) – Prosecutors have dropped all remaining charges against the three Baltimore police officers awaiting trial in the case of Freddie Gray, an African American man whose death in police custody last year triggered riots across the US.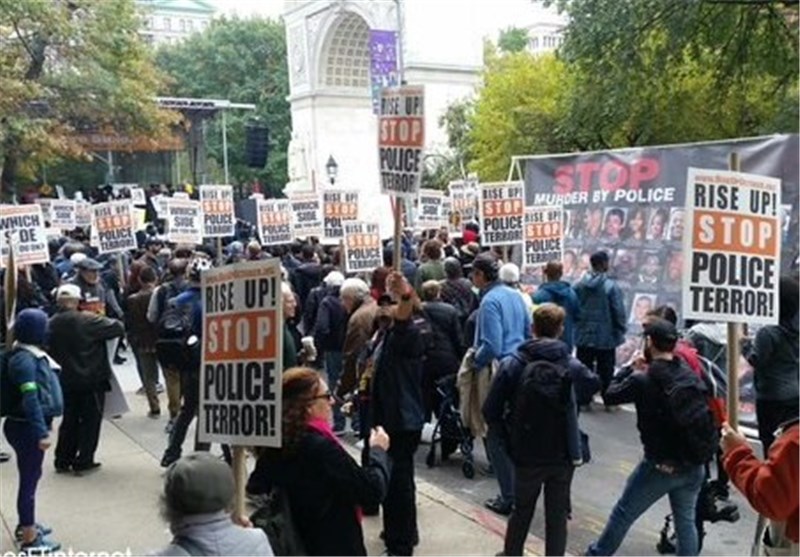 Wednesday's decision means that no one will be held criminally responsible for the death of 25-year-old Gray, whose neck was broken while he was unrestrained in the back of a police van in April 2015.
But in a fiery defense of her case, prosecutor Marilyn Mosby said she stood by "the medical examiner's determination that Freddie Gray's death was a homicide", adding that there was "a reluctance" and "an obvious bias" among some officers investigating the case.
"We've all been witness to an inherent bias that is a direct result of when police police themselves," she said, Al Jazeera reported.
"Police investigating police, whether they are friends or merely their colleagues, was problematic."
A spokeswoman for the Baltimore police had no immediate comment on Mosby's remarks.
Gray's mother, Gloria Darden, stood by Mosby, saying police lied. "I know they lied, and they killed him," she said.
Activist Sharon Black, an organizer for the Peoples Power Assembly, which has been holding rallies and protests in Baltimore, said that she believed the anger will build in the community again because police were not being held accountable.
Earlier on Wednesday, Chief Deputy State's Attorney Michael Schatzow told the judge on Wednesday that prosecutors were dropping the charges against officer Garrett Miller, as well as the two other officers.
Miller had faced assault, misconduct in office and reckless endangerment charges.
A judge had already acquitted three other officers, including the van driver who prosecutors considered the most responsible and another officer who was the highest-ranking of the group. A mistrial was declared for a fourth officer when a jury deadlocked.
Gray suffered a severe neck injury after his arrest on April 2015, apparently while being transported in the back of a police van.
He complained about breathing difficulties, fell into a coma and died one week later. The 25-year-old had been taken into custody for carrying an illegal switchblade.
Gray's death was one of several recent killings of African American men by police officers that triggered nationwide demonstrations and stoked a national debate about police brutality against minorities.
The incident also sparked the growth of the Black Lives Matter movement in the country.