Iran Raps Saudis for Betraying Arab Partners, Alliance with Israel
TEHRAN (Tasnim) - Iran's Foreign Ministry said the recent Arab League summit in Mauritania revealed the Arab world's sense of frustration because of Saudi Arabia's flawed polices, noting that Riyadh's alignment with Tel Aviv and its insistence on the war against Yemen undermined the summit.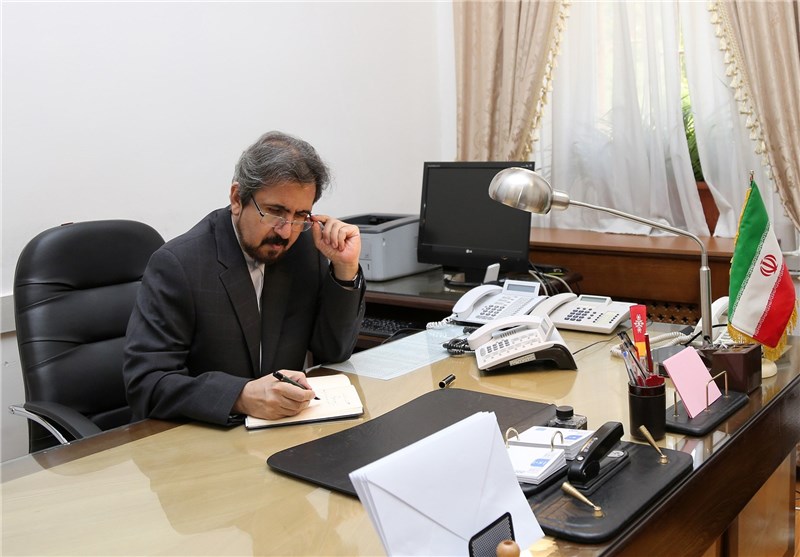 Foreign Ministry Spokesman Bahram Qassemi announced on Thursday that Tehran has closely monitored the two-day Arab League summit in the Mauritanian capital, noting that an anti-Iran statement issued separately by 4 members of the Araba League on the sidelines of the summit was a sign of Saudi Arabia's failure to build a consensus.
He said the minimum turnout and lack of energy in the summit was driven by Saudi Arabia's divisive policies, its attempts to force the other states to engage in a war on Yemen, its supports for terrorists in Syria and Iraq, and finally Riyadh's move to betray the Arab world and ally itself openly with the Zionist regime of Israel.
The spokesman also warned the few countries still following Saudi Arabia's seditious policies that such collaboration will only make them accountable for crimes such as killing of children and supports for terrorisms.
The 27th Arab League summit was held in Nouakchott this week in the absence of Egypt.