Ansarullah Spokesman Calls UN's Reaction to Recent Yemeni Deal 'Surprising'
TEHRAN (Tasnim) – The spokesman for Yemen's Houthi Ansarullah Movement defended a recent agreement signed by Houthis and ousted president Ali Abdullah Saleh's party and called the UN's reaction to the deal "surprising".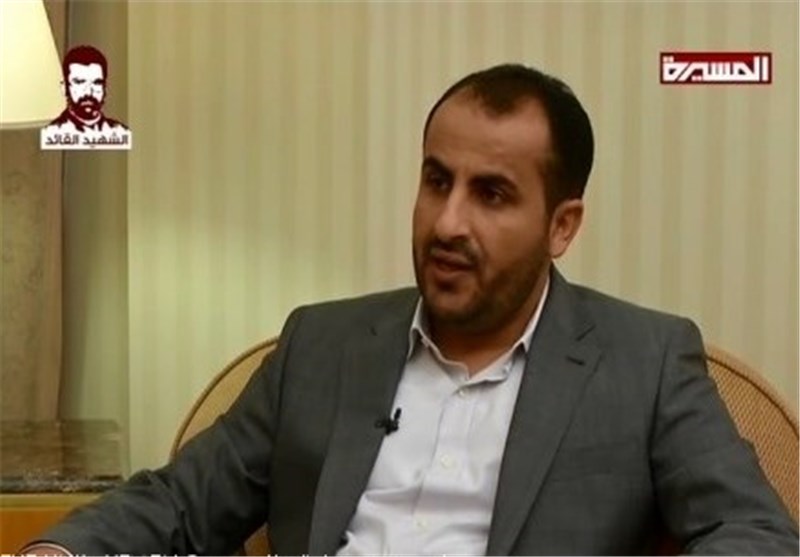 "The national agreement among Yemeni groups…, is a natural result of confronting all challenges facing the Yemeni nation," Mohammed Abdulsalam said on his Facebook page, according to Yemen's al-Masirah TV.
"We expected the UN to support the national agreement," the spokesman said, referring to remarks by Farhan Haq, spokesman of UN Secretary-General Ban Ki-moon, who criticized the agreement on Thursday.
"The UN has described the agreement as unilateral, while it has overlooked the other party's hundreds of unilateral decisions and crimes, which have been detrimental to the Yemeni nation," Abdulsalam noted.
Farhan Haq said on Thursday the "unilateral" decision was not in line with the peace process and endangered "the substantial progress made during the Kuwait talks".
The agreement was struck earlier on Thursday between Saleh's General Peoples' Congress Party (GPC) and the Ansarullah movement to form a political council to run the country.
The proposed council would include 10 members - five from each side.
On December 15, 2015, an Ansarullah delegation and representatives of the fugitive former President Abd Rabbuh Mansour Hadi, a close ally of Riyadh, began UN-brokered peace talks in Switzerland with the aim of reaching a solution to the country's conflict.
The talks led to a shaky truce that was repeatedly breached mainly by Saudi Arabia and its allies before they officially announced an end to it on January 2.
The Houthi Ansarullah movement took state matters into their own hands after the resignation and escape of Hadi, which threw Yemen into a state of uncertainty and threatened a total security breakdown in the country, where an al-Qaeda affiliate is present.
Saudi Arabia has been waging a war on Yemen since late March 2015 in a bid to return Hadi to power. Nearly 9,400 Yemenis, including 4,000 women and children, have lost their lives in the deadly military campaign.