Iran Claims FIBA Asia U-18 Championship Title
TEHRAN (Tasnim) - Iran reclaimed its spot atop the continent by claiming the title at the 2016 FIBA Asia U-18 Championship with a 71-65 victory over Japan.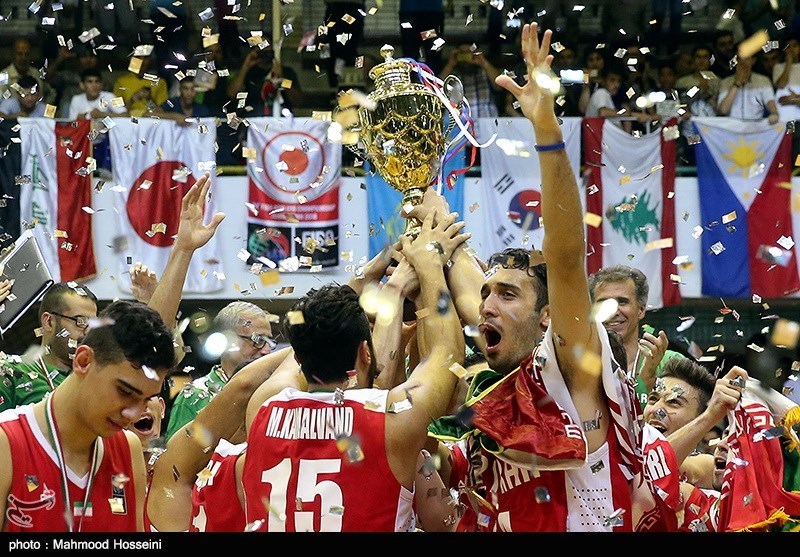 The Iranian team won the title for the third time.
Mehran Rezaei led the way with 18 points for Iran while Mohammad Jafari scored 16 points and Amirhossein Rezaeifar picked up 10 points and 12 rebounds.
Iran claimed its first FIBA Asia U-18 crown since 2008.
Japan was in the U-18 final for the first time since 1990 but failed to pick up its second championship trophy. The Japanese, who got 35 points from Keisuke Masuda, grabbed its second runner-up placing following 1970.
South Korea claimed the third step on the podium by defeating Lebanon 86-63 thanks to 26 points and 8 rebounds from Yang Jae Min. Park Jiwon chipped in 17 points for Korea, who secured a spot in the 2017 FIBA U-19 World Championship along with Iran and Japan.
It will be the fourth time in a row that South Korea will take part in the U-19 Worlds.
It's the second straight third place finish for South Koreans after having reached the final in 2010 and 2012.