Pope: It Is 'Not Right' to Identify Islam with Violence
TEHRAN (Tasnim) – Pope Francis said it is wrong to identify Islam with violence and that social injustice and idolatry of money were among the prime causes of terrorism.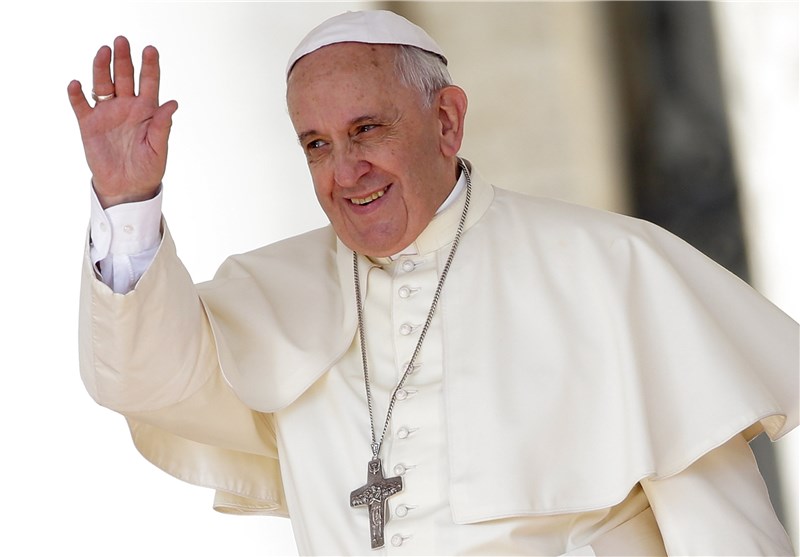 "I think it is not right to identity Islam with violence," he told reporters aboard the plane taking him back to Rome after a five-day trip to Poland. "This is not right and this is not true."
The pope was responding to a question about the killing on 26 July of an 85-year-old Roman Catholic priest during a church service in western France. The attackers forced the priest to his knees and slit his throat. The killing was claimed by Daesh.
"I think that in nearly all religions there is always a small fundamentalist group," the pope said, Reuters reported.
"If I speak of Islamic violence, I have to speak of Catholic violence. Not all Muslims are violent," he added.
He said there were various causes of terrorism.
When he started the trip on Wednesday, the pope said the killing of the priest and a string of other attacks were proof the "world is at war" but that it was not caused by religion.