Muslims Go to Catholic Mass in France, Italy for Solidarity
TEHRAN (Tasnim) – Muslims in France and Italy flocked to Mass, a gesture of interfaith solidarity following a drumbeat of terror attacks that threatens to deepen divisions across Europe.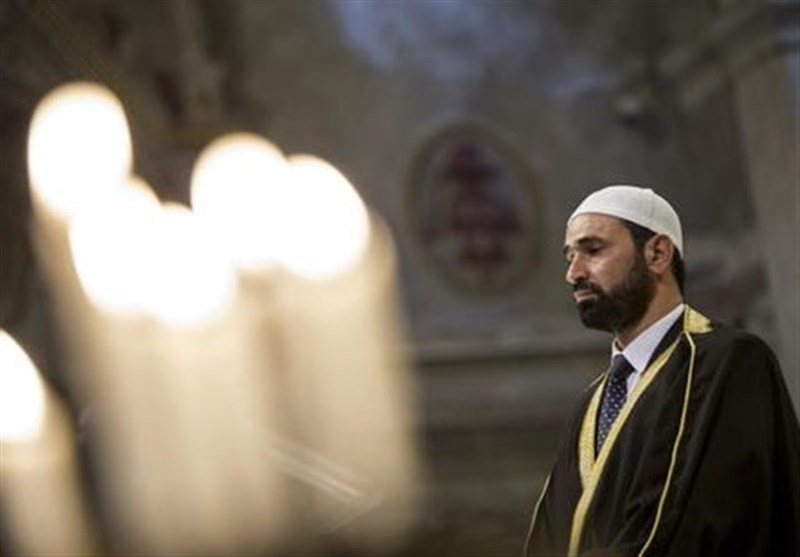 From the towering Gothic cathedral in Rouen, only a few miles from where 85-year-old Rev. Jacques Hamel was killed Tuesday by two terrorists, to Paris' iconic Notre Dame, where the rector of the Mosque of Paris invoked a papal benediction in Latin, many churchgoers were cheered by the Muslims in their midst.
Interviewed outside the cathedral in Rouen, Jacqueline Prevot called it "a magnificent gesture."
"Look at this whole Muslim community that attended Mass," she said. "I find this very heartwarming."
French television broadcast scenes of interfaith solidarity from all around France, with Muslim women in headscarves and Jewish men in kippot crowding the front rows of Catholic cathedrals in Lille, Calais or the Basilica of St. Denis, the traditional resting place of French royalty.
There were similar scenes in Italy, where the head of Italy's Union of Islamic communities — Izzedin Elzir — called on his colleagues to "take this historic moment to transform tragedy into a moment of dialogue." The secretary general of the country's Islamic Confederation, Abdullah Cozzolino spoke at the Treasure of St. Gennaro chapel; three imams also attended Mass at the St. Maria Church in Rome's Trastevere neighborhood, donning their traditional dress as they entered the sanctuary and sat down in the front row.
Ahmed El Balazi, the imam of the Vobarno mosque in Italy's Lombard province of Brescia, said he did not fear repercussions for speaking out, the Associated Press reported.
"These people are tainting our religion and it is terrible to know that many people consider all Muslim terrorists. That is not the case," El Balazi said. "Religion is one thing. Another is the behavior of Muslims who don't represent us."
Italian Foreign Minister Paolo Gentiloni thanked Italian Muslims for their participation, saying they "are showing their communities the way of courage against fundamentalism."