Russian Military Chopper with 5 on Board Shot Down in Syria
TEHRAN (Tasnim) – Five crew members were killed as a Russian military chopper was shot down in Syria, the Kremlin said on Monday.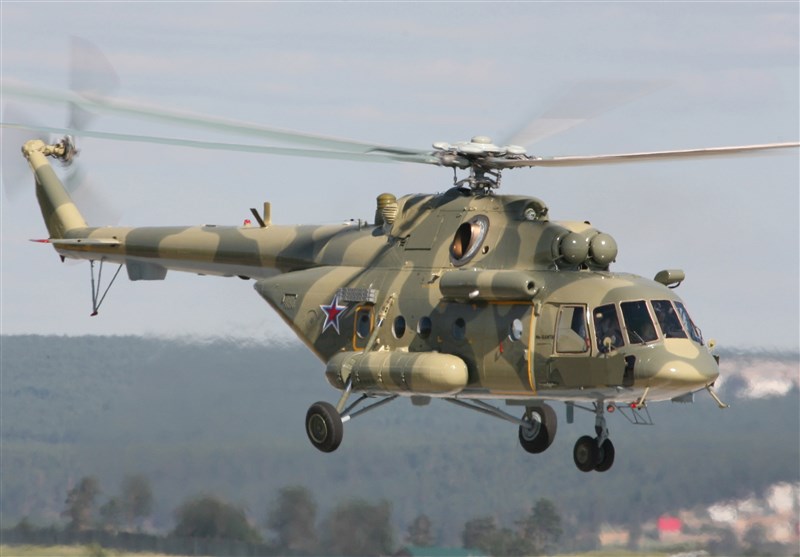 The helicopter shot down on Sunday in the militant-held Idlib province had three crew members and two officers on board.
Russia's defense ministry said that the helicopter, an Mi-8 military transport helicopter, had been shot down after delivering humanitarian aid to the city of Aleppo as it made its way back to Russia's main air base in Syria, Al Jazeera reported.
Russia is backing the Syrian government in its war against terrorist groups with military support.
Photos had circulated on social media of the "smoking wreckage of the helicopter in the deserts of Syria" after it was gunned down".