Daesh Captures up to 3,000 Fleeing Iraqis: UNHCR
TEHRAN (Tasnim) – Daesh terrorists may have captured up to 3,000 fleeing Iraqi villagers Thursday and subsequently executed 12 of them, the UN refugee agency UNHCR said Friday in a daily report on events in Iraq.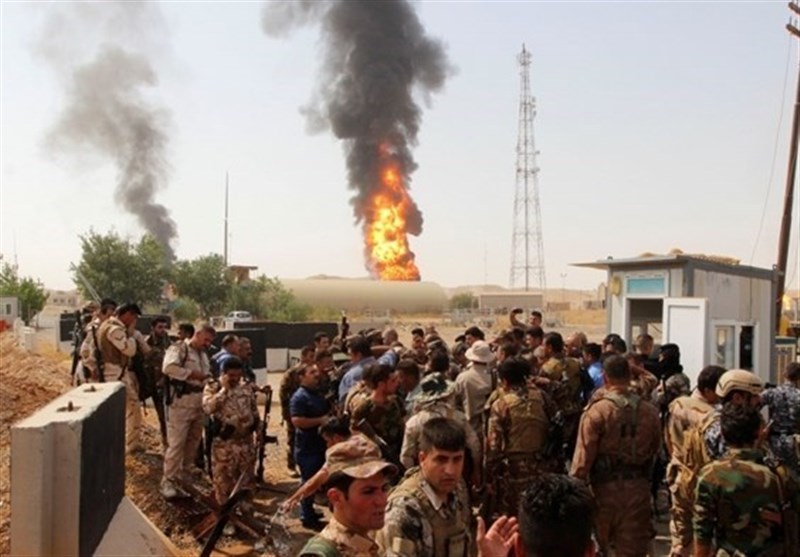 The report followed a statement Thursday from the Iraqi Observatory for Human rights, which said about 1,900 civilians had been captured by an estimated 100-120 Daesh terrorists, who were using people as shields against attacks by Iraqi Security Forces. Tens of civilians had been executed, and six burnt.
"UNHCR has received reports that Daesh captured on Aug. 4 up to 3,000 IDPs (internally displaced people) from villages in Hawiga District in Kirkuk Governorate trying to flee to Kirkuk city. Reportedly, 12 of the IDPs have been killed in captivity," the UNHCR report said.
Last month the UN appealed for $284 million to prepare aid for an assault on Mosul, as well as up to $1.8 billion to deal with the aftermath.
It has so far received nothing in response, according to the UN Financial Tracking Service.
UNHCR has begun building a site northeast of Mosul for 6,000 people and is preparing another northwest of the city for 15,000, a fraction of those expected to need shelter.
Tens of thousands who fled from the city of Fallujah have still not returned since its recapture from Daesh in June. Three volunteers helping to clear Fallujah of rubble and explosives died while clearing a house on Aug. 1, UNHCR said.
"Although local authorities have suggested that returns to Fallujah could begin in September, the Ministry of Migration and Displacement has stated that it may take another three months before conditions are conducive for large scale returns," it said, Reuters reported.
But Iraqi authorities reported 300,000 displaced people had returned to Ramadi district, UNHCR said. Iraqi forces declared victory over the terror group in Ramadi, the capital of Anbar province, in December, but later called a halt to returns after dozens of civilians were killed by mines.