JCPOA Destroyed Foundations of Anti-Iran Sanctions: President Rouhani
TEHRAN (Tasnim) – Iranian President Hassan Rouhani praised the July 2015 nuclear agreement between the Islamic Republic and other world powers, also known as the Joint Comprehensive Plan of Action (JCPOA), saying that the deal "destroyed the foundations of sanctions".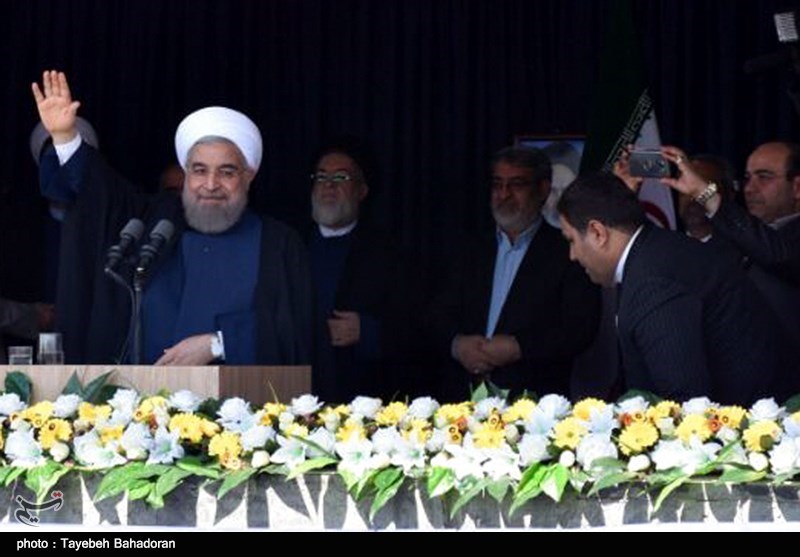 "Since the beginning of the nuclear talks, I urged the (Iranian) negotiators that the foundations of sanctions, like the so-called PMD (possible military dimension) case, should be destroyed in the talks," President Rouhani said in a speech in the southwestern province of Kohgiluyeh and Boyer-Ahmad on Monday.
The foundations of the anti-Tehran embargoes were removed after a report by the International Atomic Energy Agency (IAEA) said there has been no military dimension in Iran's nuclear activities, he added.
The president further pointed to the United Nations Resolution 2231 which endorsed the JCPOA, saying that the move by the UN Security Council to terminate six previous resolutions against Iran under Chapter 7 of the UN Charter was "unprecedented".
"The JCPOA destroyed the foundations of the sanction (regime) but this does not mean that all problems have been resolved," he said, adding, "We should remain vigilant against the conspiracies of the enemies."
The remarks come against the backdrop of a new wave of international interest in ties with Iran after Tehran and the Group 5+1 (Russia, China, the US, Britain, France and Germany) on July 14, 2015 reached a conclusion over the text of a comprehensive 159-page deal on Tehran's nuclear program and started implementing it on January 16.
The comprehensive nuclear deal terminated all nuclear-related sanctions imposed on Iran.
Analysts expect significant economic growth for Iran with the complete implementation of the JCPOA.