Iranian, Turkish Deputy FMs Discuss Latest Regional Developments
TEHRAN (Tasnim) – Iran's Deputy Foreign Minister for Arab and African Affairs Hossein Jaberi Ansari and his Turkish counterpart Omid Yalcin discussed the latest developments in the region, Syria in particular.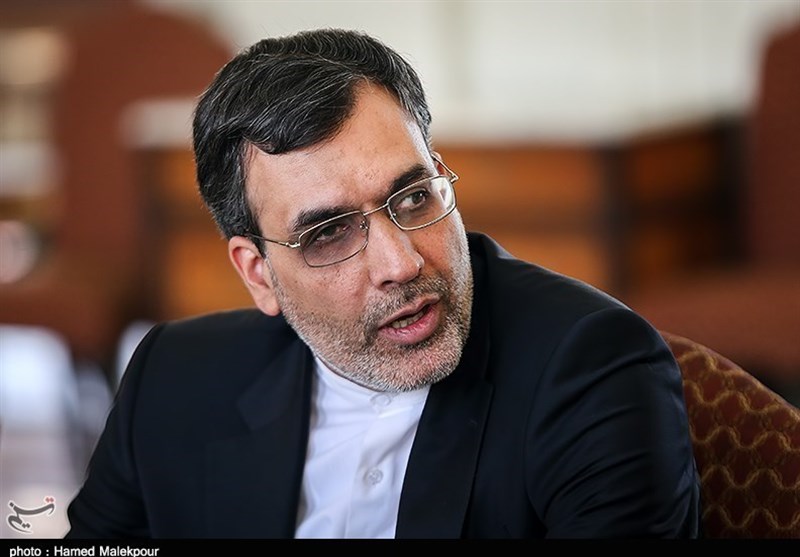 At a meeting in Ankara on Tuesday, Jaberi Ansari sat down with Turkish Deputy Foreign Minister for Regional Affairs Omid Yalcin in a bid to further strengthen cooperation between the two neighboring countries and help resolve the ongoing regional crises peacefully and by political means.
His negotiations with Yalcin reportedly lasted for four hours.
The two sides also exchanged views on the fight against terrorism in the region's crisis-hit countries, particularly Syria.
The Iranian official left the Turkish capital for Tehran late on Tuesday.
The meeting came one week after Jaberi Ansari's meeting with his Russian counterpart Mikhail Bogdanov in Tehran, where they hoped intensive negotiations between Iran, Russia, and Turkey would help set the stage for a peaceful Syria.
Turkey, along with the US and the Arab dictatorships of the Persian Gulf, has been supporting the militants fighting the elected Syrian government.
Recently, however, and amid newly emerged differences with the West, Turkey has been gravitating toward Russia, which supports the Damascus government.
Turkish President Recep Tayyib Erdogan recently met with his Russian counterpart Vladimir Putin, and called for a "clean slate" in the bilateral ties, which had been soured by Turkish military's downing of a Russian jet over Syria last year.
Ankara has also enhanced its ties with Iran following a failed coup in Turkey, which Iran became the first country to condemn.
Syria has been gripped by civil war since March 2011 with various terrorist groups, including Daesh (also known as ISIS or ISIL), currently controlling parts of it.
Meanwhile, Russia's aerial support for the Syrian forces since September 2015 has given fresh impetus to the fight against the foreign-backed terrorists.
Iran has also remained a close ally of Syria and supports its legitimate government in the face of militancy, consistently emphasizing that the government of Syrian President is the sole legitimate entity to run the Arab country.